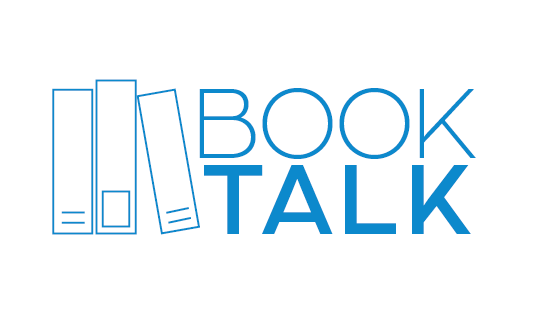 K. L. Walther's book, released June 27, "What Happens After Midnight" takes place at the prestigious Ames boarding school on the coast of Rhode Island. With only two weeks until graduation, the seniors are preoccupied with just three things: the upcoming prom, yearbooks, and the highly-anticipated senior prank orchestrated by the Jester. Lily Hopper, on the other hand, is counting down the days until she can say goodbye to the school she's lived at her entire life and put the memories of her first love behind her. However, as she realizes that her peers view her as the responsible goody-two-shoes, she begins to question if she missed out on the fun of high school.
But that all changes when Lily is chosen as a member of the Jester's Court of Fools, the team responsible for helping execute the ultimate senior prank. She sees it as an opportunity to break free for the first time in her high school career, but her excitement quickly fades when she discovers that the Jester is none other than her ex-boyfriend, Taggart Swell. His prank leads them on a late-night adventure, where they leave cryptic clues across campus, evade security, and hide from other students and faculty who have ventured out after dark. Lily can only hope that a night of rule-breaking will help heal her wounded heart and untangle her hurtful past. 
Set over the course of one night, this was a highly entertaining contemporary YA book that kept me glued to the page while reading. I am a sucker for a good boarding school setting and the ex-best-friends-to-lovers-to-exes-to-second-chance-romance trope between Lily and Tag was fantastic. For me, the characters' relationships were one of the highlights of the story. Tag and Lily's chemistry, messy feelings, and banter were very enjoyable and had me giggling the entire time. Alex and Tag's bromance was hilarious, especially with their inside jokes. Lily's relationship with her mother gave me Gilmore Girls vibes which I loved.
"
I'd never been able to pretend with Tag; it had always been all or nothing with him. But for the Jester's sake, I knew I had to try, no matter how treacherous it already felt and how painful it would be in the end.
— Lily Hopper, What Happens After Midnight
My other highlight of the story was the number of Taylor Swift references. I loved K. L. Walther's previous book, "The Summer of Broken Rules," because it was based off of  "Hey Stephen" by Taylor Swift, but I was not expecting this book to also refer to Taylor Swift. I counted 30 different Taylor Swift song titles throughout the story, and I'm sure I missed some. Now I'm a big Swiftie and as much as I loved the idea of this, I felt like some of the song titles were forced. For example, some of the characters would casually say "No body, no crime" (a song from her album Evermore) but it didn't sound natural at all. But despite that, if you too are a Swiftie, I believe you will love reading this book and finding all of its easter eggs. 
Overall, this was a cute, fun, and easy read from one of my favorite authors. It included a lot of my favorite book tropes, witty banter, and Taylor Swift so I give the plot and writing 4/5 stars and the characters 5/5 stars. If you have a blank space on your TBR and love sweet, swoony books, I highly recommend adding this love story to your list.