On the flip side
While it may not always get attention, unique, mind-bending music is released every week.  Some of these albums bend the rules of their genres, while others throw the rulebook out entirely.  This column was created to introduce people who don't like a genre or are tired of the same sounds and want genre something that doesn't follow the rules.
The true story of party rap
Danny Brown- Atrocity Exhibition
Danny Brown includes the usual rampant hedonism and drug use associated with the lyrics of hip hop in his music, but he does not celebrate them.  Instead, he talks about his struggles with addiction, his reliance upon getting high to be happy and the effort he puts into straddling the line between getting a high and dying of overdose.  This narrative makes Brown's lyrics interesting, when compared to other druggie rappers in the scene.  What really makes Brown's rapping different is his own Jekyll and Hyde vocal variation, using an obnoxious, squeaky delivery for his times of debauchery and a normal, deeper delivery for serious moments in his life.
What separates this project from Brown's past work is the noticeably larger budget and the heavy experimentation with the beats on this album.  Brown has a collection of big-time, expensive features on this album, ranging from Kendrick Lamar, Earl Sweatshirt, and even B-Real of Cypress hill, who all give a necessary variety with their vocal performances.  And the production, handled by Paul White, is incredibly dark and experimental, and is inspired by post-punk band Joy Division.  Brown manages to hold his tempo over these sporadic beats and show enough technical abilities in his rapping to give this project appeal to anyone who loves great flows and lyrics.
A destructive swan song
The Dillinger Escape Plan- Dissociation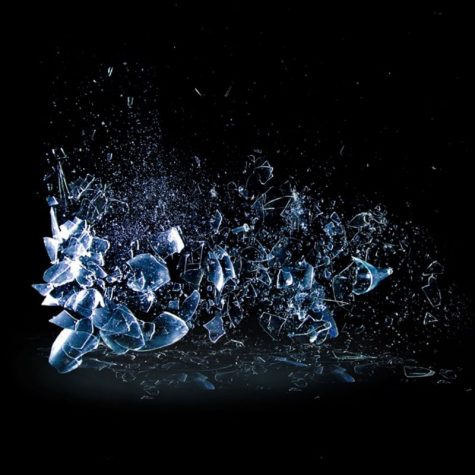 This project is a celebrated final album from the math metal band Dillinger Escape Plan.  DEP loves to constantly toy with time signatures like most bands in the genre but what sets them apart is how visceral and aggressive the vocals are and their willingness to just experiment with sounds one wouldn't expect from a metal band.  For example, on "Low Feels Blvd," they divert from their abrasive sound and incorporate drum patterns and guitar textures that resemble jazz music before returning to the madness of their heavy sound in closing the song.
The music on this album is very aggressive and it gets the blood pumping, with the combination of the pounding drums and some of the best screamed vocals this year.  The most impressive part of this project is that they do not let their experimentation and technical abilities get in the way of creating a heavy sound, instead, their technicality enhances it.  They combine these elements to create a swan song definitely worth hearing.
Emo revivalism
Touché Amore- Stage Four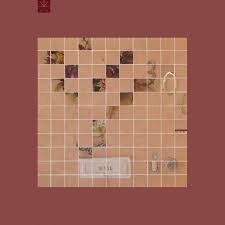 Screamo and post-hardcore band Touché Amore combines elements of jangle-pop into their angst-filled, emotional music to give it some needed emotion and uniqueness.   This album is called Stage Four for two reasons: this is their fourth album and the lead singer's mother died from cancer very recently.  Emotions such as regret and sorrow come through in the instrumentation and especially in the vocal performances.  The shouted vocals blend with the melodic instrumentals perfectly.
As tragic as something like a death in the family is, it keeps this album grounded.  The lyrics on this album are very emotional in relation to this incident.  For example on the song "Eight Seconds," the lyrics detail the regret that the vocalist feels for being on stage when his mother passed away.  This album brings all of the qualities of a great emo record with pained screams and gorgeous production.
R&B's Madvillain
Nxworries- Yes Lawd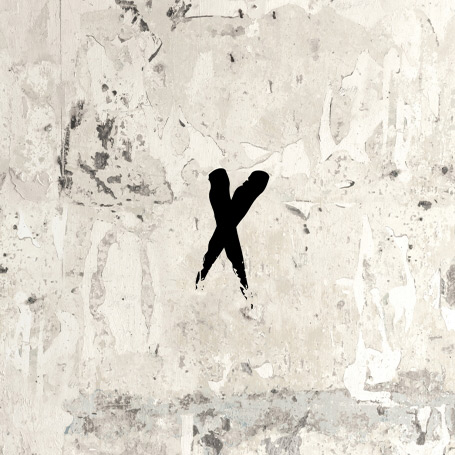 This collaboration of singer Anderson Paak and producer Knxwledge has come together with some of the smoothest, jazziest sensual R&B music of the year.  What makes this stand out from other neo-soul and R&B releases is the raspy vocals and swagger of Anderson Paak.  His voice is not only a breath of fresh air in the genre, but his personality and charisma allows him to pull off lyrics that are ludicrous.
I was really impressed by how many catchy singles came out of this project.  They put effort into really brief songs that go really well both in and out of the album, similar to the classic Madvillain album also under their label.   The production on this project is a healthy change from the neo-soul that has become almost a cliché in 2016. It instead has very simple, yet smooth and beautiful sample based beats that have the organic crackle of vinyl give them its character.