On the flip side
While it may not get mainstream, unique music is released every week.  Some of these albums alter the rules of their genres, while others throw the rule-book out entirely.  This column was created to introduce people who don't like a genre or who are tired of the same sounds to something that doesn't follow the rules.
The country album for people who hate country music.
Sturgill Simpson- A Sailor's Guide to Earth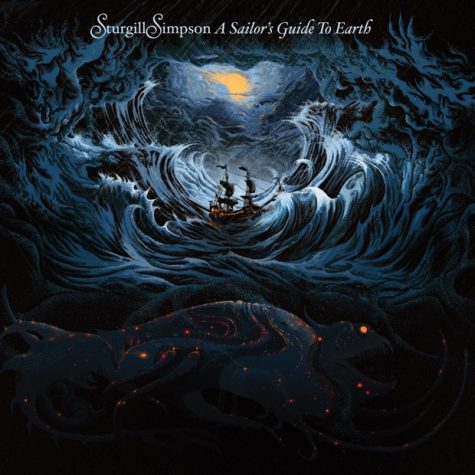 Simpson served in the Navy, inspiring the sailor theme in the title and album art, and created this album to guide his son throughout life.  He talks about what he learned with his time in the military and his time away with music.  The production on this album is refined, with a healthy dose of strings and horns accompanying the usual country instrumentation, acoustic guitar, drums and bass.
This is a country album that has emotion, both in love for his son and wife and also in his anger toward militarism on "Call to Arms."  This album is grander than traditional country, yet it still represents a return to its roots because of the emphasis placed on storytelling.
The darker pit of hip hop
Death Grips- Bottomless Pit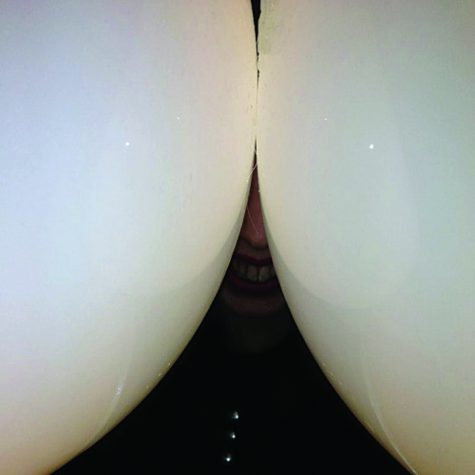 Death Grips creates experimental hip hop that most hip hop fans would not enjoy, but the sound is abrasive and heavy enough to attract some metal and hard rock fans.  Bottomless Pit combines roaring guitar riffs, glitch-heavy electronics and pounding blast-beat drums with MC Ride's manic vocal delivery to create a catchy, visceral and crushing album experience.
Although Ride may not sound like a traditional rapper with his off-kilter yelled vocals, this album embodies every hip hop stereotype with themes of violence, hedonism and sexuality, exaggerated through a brutal lyrical mess.  Within this mess, Ride's lyrics carry messages about the band's feelings on their lives and their fans.  They also comment on the excess of content and music being put on the internet on "Trash," but also include themselves in the hoard of people posting 'trash' onto the internet.  With "Three Bedrooms in a Good Neighborhood," Ride speaks on his fear of a typical life and his inability to settle down with anyone.
Old school meets new school
Badbadnotgood- IV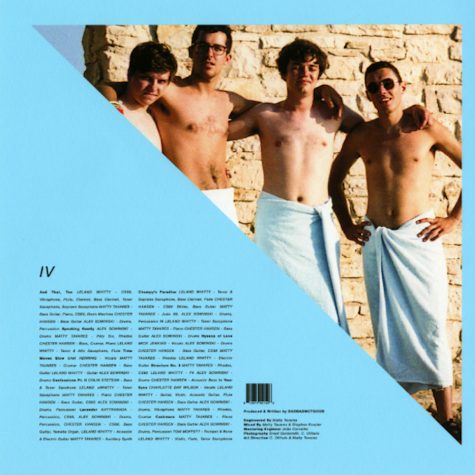 With their fourth studio album, Badbadnotgood continues to combine traditional jazz concepts with elements of hip hop and has created a sound that could be appealing to fans of both genres.  They started their career recreating classic hip hop beats, and including jazz elements and solo, but now they focus on melding the two in original work.
Badbadnotgood creates beautiful, soothing and well written jazz, both as regular songs but also as instrumentals for vocalists such as rapper Mick Jenkins and singers Sam Herring and Charlotte Day Wilson.  This is one of the few jazz albums that manages to make something different while still giving an emphasis on quality performances, songwriting and solos.
Hip hop cryptogram
Aesop Rock- The Impossible Kid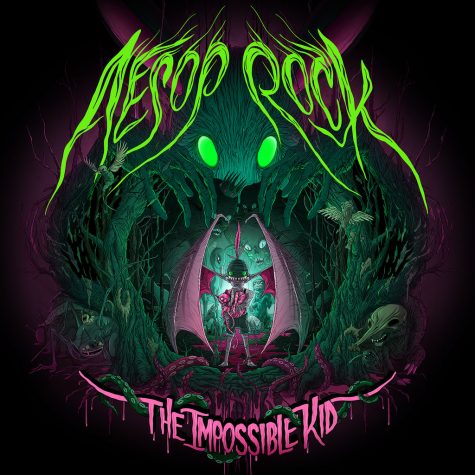 An incorrect stereotype of hip hop today is that it is too hedonistic and lacks a focus on lyrics.  This new album from Aesop Rock has obscure, dense lyrical content for the hip hop fan looking for a word soup to dig through.
Although wordy at times, Rock's songs have interesting topics with a creative delivery. Rock gives commentary on kids today, haters, and the indie rap scene when he entered in a way that is difficult to read, (And he has a hilarious song about his cat called "Kirby.")  A great example of his lyricism comes on "Rings," where he comments on his past passion for visual art and compares all the successes, experiences and failures that happen throughout his life to the rings on a tree when it is cut down.  Rock's introspection and social commentary grounds his lyrics in realism and makes all of his verbose lyrics relatable.