The Ins and Outs of Fashion
The world of fashion is constantly changing. Are you always wondering about which styles are in and which are out? I have the answers.
In: The Baggy Takeover

Lately, there has been an influx of wearing baggy clothing to fit an arrangement of styles. Some people go all in for this, covered head to toe in loosely fitted clothes. Not only is this a comfortable option to wear, especially with the cold weather, but it is very easy to try. You could pair a t-shirt or jacket with your pick of jeans, sweatpants, or cargo pants; Don't forget to keep them loose! This trend has been mostly tied to the 'streetwear' style, but it is easy to recreate because people can still be comfy, but with some style.
Out: Beach Style Waves Goodbye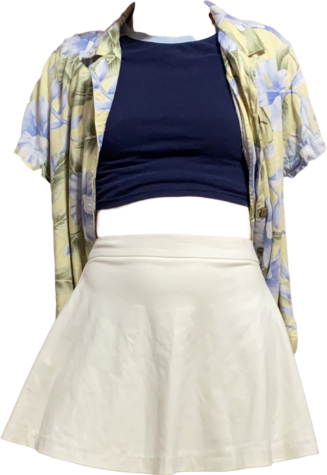 Coming to an end is the notorious Brandy Melville style, known for their beachy-rustic look and providing a feminine touch to the 'surfer style.' However, this is not all they are known for; The brand faced controversy over the lack of inclusivity for sizes larger than a small, a controversy Brandy largely ignored. The brand labels the clothing "one size fits all," which is simply not true. Many people decided to step away from the brand, and the style has been fizzing out with it. I think the time has come for the style to step down, it simply is too plain and unoriginal. It lacked personality, and it's time to move forward.
Next: The Reign of Rainbow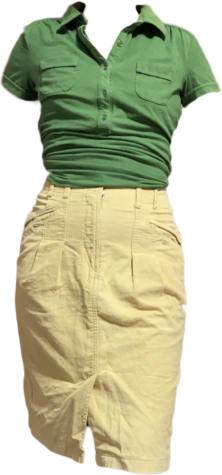 I am predicting… bright colors! Neon, rainbow, and outfits full of color. Just look around your classroom, what do you see? You will notice a lot of black, white, gray, and brown. Neutral colors have been the highlight as of recently, and people will grow tired of this lack of character. As Brandy's trend of limited personality goes away, there is more desire to express oneself. Color will be inspired by the media as people will take the streetwear style and pump it with brightness. This will be very refreshing to see, as people will start to desire popular color combinations. Pink and green, orange and blue: whatever you want. So, what will hue be wearing?
About the Contributor
Grace Hilton, Staff Reporter
Grace Hilton is a junior at Hagerty High School, and this is her first year on staff. She enjoys writing all types of stories, mostly sports, and doing photography.