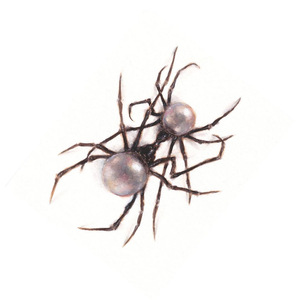 "Look at me, look at me, you looking?"
On June 16, Amala Dlamini, better known by her stage name Doja Cat, commanded "Attention" with the first look of her fourth studio album, which would be later known as Scarlet. In the simple music video, Doja walks down a crowded street in a long black jacket and a crop top, rapping to her heart's content for a solid four minutes. Two verses with cutting lyricism addressing her many controversies on a beat reminiscent of '90s hip-hop. 
The "Say So" rapper had something to prove. For the past couple of years, her rapping skills have come under severe fire, with many discrediting her ability to even rap at all. So Doja, in a string of tweets, declared she was done with pop music, stating it was no longer exciting for her anymore. And sure enough, when "Attention" was released, the first of four album pre-releases, she had delivered on that promise.
She preceded the album with four songs, the aforementioned "Attention," "Paint The Town Red," "Demons," and "Balut."
On Aug. 4, Doja released her official lead single, "Paint The Town Red." The almost four-minute track has the same theme as "Attention," dismissing her critics over a jazzy beat that samples Dionne Warwick's 1964 song "Walk On By." The song was promoted by changing all of her album covers to red. Despite backlash for "satanic imagery," it was a smash hit, becoming the first #1 rap song on the Billboard Hot 100 since Nicki Minaj's "Super Freaky Girl" over a year ago.
She then followed up with "Demons," a trap song leaning into more of the same, with a music video starring Christina Ricci, where Doja fully takes on a demonic form, sparking further backlash. "Balut" was released with no prior announcement a week before the album and features a Ric Flair sample at the beginning. On the track, she boasts her status and her place above others in true Ric Flair fashion.
With that out of the way, how was the album?
We can divide the album into two halves. The first half contains most of the boastful tracks on the album. "FTG," "Ouchies," and "Shutcho" are refreshing listens, while the other tracks sound like Doja should have left them on the flash drive. This section feels incredibly overcompensating for an average listen, and similar themes repeat throughout. Tracks "Demons" and "Track #3" are hilarious, but lyrics like "We are enemies, we are foes / Who are you and what are those?" belong in Vine 2016. And in the latter track's chorus, the first few lines are very awkwardly fit into the song.
When you reach the latter half, you start to hear songs that showcase Doja's more vulnerable side. When she combines her rapping style with mellifluous harmonies in between, she truly shines. Let's start with "Agora Hills," a track with a beautiful sample of R&B boy band Troop's 1989 song "All I Do Is Think Of You," before dipping into the actual song. The changes in cadence on this track and the hilarious interludes make this a worthwhile listen. This is the shining star of the album, showing her capabilities as a rapper and a singer while also showcasing her playful personality. Notable tracks that also show off this style well are "Can't Wait," "Often," and "Skull And Bones." 
The album closes with "WYM Freestyle," a brash two-minute style where she constantly complains about the beat. The ending was a misstep, reverting back to the earlier issues.
Overall, an album bridled with controversies has more highlights than negatives. While the album has a lot of lows, the highs more than makeup for it.
With a successful lead single and a compelling album, Doja Cat has truly commanded "attention."