Foley, Richardson to sponsor Greece trip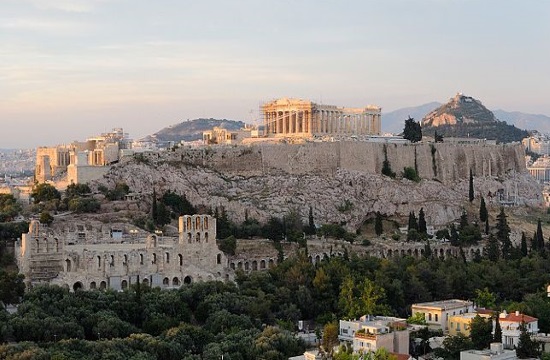 In the summer of 2019, students will get the opportunity to travel on an Educational Tours trip to Greece.
English teacher Samantha Richardson and History teacher Erin Foley held a meeting Wednesday, Sept. 12 to discuss details with parents and students. 
The trip is all-inclusive, paying for airfare, breakfast and dinner, touring transportation, hotels, a tour director, extra activities and a cruise. It will span 12 days, the first nine traveling between some of the major cities in Greece: Athens, Mykonos, Santorini and Delphi, and the final three days taking place on a cruise in the Mediterranean.
This will mark Foley's seventh trip with students out of the country. Richardson traveled with Foley to Russia last year, which sparked the idea of them going on the tour together.
"Greece is like the crucible of Western civilization," Foley said. "We have done trips all over Western Europe, so I thought, 'Let's take it back to the origins of democracy.'"
Both teachers are excited for the trip, as neither have visited Greece before. But exposing students to Greek culture, as well as the overall experience of the trip, is even more important.
"A lot of the countries we visit, I have been to before," Foley said. "But when [the students] experience it for the first time, you get to relive it through them."
The teachers believe that this trip will broaden students' horizons, academically and personally.
"Everybody has a reservation when it comes to talking to strangers," Richardson said. "But by the end of the trip, you'll have more confidence, and you'll think, 'I can do this, I can go out in the world.'"
Students who are considering signing up are ecstatic. Sophomore Ryan Schmitt thinks it would be surreal to visit Greece.
"I've been in America my whole life," Schmitt said. "It will be nice to get some fresh air."
Payment options range from automatic payments (monthly or biweekly), full payment upfront, or manual payments with an additional $50 fee. The overall price is $4,345.
The trip runs from Sunday, June 30 to Friday, July 19. Enrollment closes on April 1.