World language festival results in superiors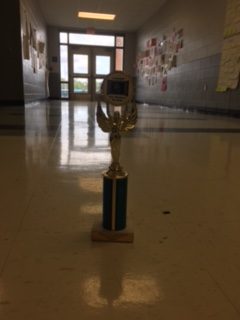 On Saturday, Feb. 25, foreign language students from Seminole County competed at the annual World Languages Festival at Lake Howell High School.
Anyone from any level of Spanish, French, German, American Sign Language, Chinese, Japanese, Latin or ESOL could compete. The majority of competitors were Spanish students from middle school or high school.
Teachers were allowed to bring 18 students from each level and language.
Students had the opportunity to compete in three categories: poem recitation in the foreign language, a skit performance and impromptu speaking, where they had to speak on an assigned topic. The competition includes a mix of native and non-native speakers.
Depending on their level and expertise, participants had to speak anywhere from one to four minutes, with the level usually coinciding with the amount of time.
Participants were rated superior, excellent, good or fair. They were judged on pronunciation, expression, dramatization, flow, memorization and overall presentation.
Sophomore Thomas Breen received a perfect score for his declamation, or poem reading, earning 10 points in each category.
"For me, it was for the experience [of] learning and meeting new people," Breen said. He competed in level three Spanish, non-native.
Several other students received superiors and excellents, the two highest possible scores.
The most popular category  was declamation, followed by impromptu speaking.
There was also an art category to compete in, which students could create a 2-D, 3-D or multimedia element corresponding to the theme, "languages as a window to the world."
Sophomore Alexis O'brien, a competitor in level three Spanish, received a superior for her 2-D artwork.
"Nearly every student I've taken said that they were glad they did it, and many come back to compete again the next year at the next level," Spanish teacher Yvette Rhode said.