Boys soccer crushes Oviedo, wins 7-1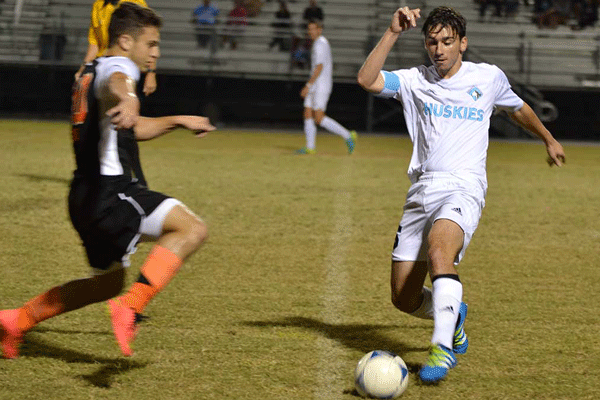 On Wednesday, Nov. 9, the boys varsity soccer team took on rival team Oviedo, ending with a blowout victory, 7-1.
The game started off slow until the first goal was scored by striker Scott Benoit at 19:15 in the first half. That goal sparked the team to two more goals by the end of the first half, both by striker Michael Lynch.
The second half was much of the same. The team started off the half with a header off a corner kick by Andrew Ballantyne to make the score 4-0. Quickly following, Benoit continued his performance with two more goals as time ran down. The only Oviedo score came with four minutes left in the second half.
The team made sure to keep the ball on offense to limit the number of shots that Oviedo takes and by doing that, they only gave up one goal. Throughout the game, tensions were rising between players on both teams. There were multiple tackles and players even attempted to rip the ball out of the goalie's hands. Multiple players were pushed onto the track and it was truly a rivalry game. The last goal came with 31 seconds left by striker Jordan Snope.
"We are a senior-laden team, and they are a bit younger so we were hoping to jump on them early," head coach Michael McAvoy said. "Once we got one goal, we were able to continue the momentum."
The team is now 2-0 on the season with their next game on Friday, Nov. 11 at The Geneva School. The team is in the top spot in the Seminole Athletic Conference so far this season.
"We have to take it one game at a time," McAvoy said. "It keeps us at the top of the standings for the SAC, but it's just one win, so we can't look too far ahead."