Fantasy football flashback
Reviewing this past fantasy football season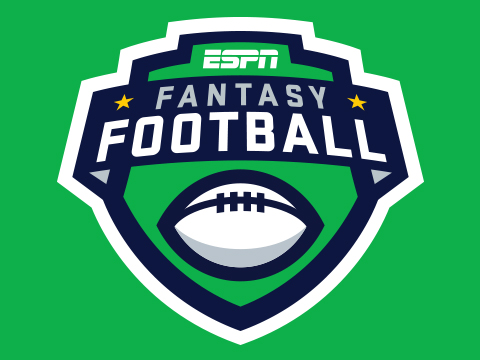 Despite the fantasy football season being over, the real end to the season, Super Bowl 50 between the Denver Broncos and Carolina Panthers, is upon us.In 1962, fantasy football was a simple pen and paper game, created by the Oakland Raider's business partner, Wilfred Winkenbach. Fantasy football has transformed electronically and became a cultural phenomenon across the National Football League. Fantasy football was played by almost 75 million people this year, the most it has ever been, so take a look back at the winners and losers this season.
Disappointing Injury: Andrew Luck: After having a career season last season, passing for 40 touchdowns and 442 standard ESPN fantasy points, Indianapolis Colts Quarterback Andrew Luck had the worst season of his four year career. Drafted in the first two rounds of most fantasy football drafts, Luck went downhill this season.
C'mon luck you can do it #1pointisalliwant pic.twitter.com/m1PmaYp7Wd

— Scott Olson (@ScottydaHottie) September 22, 2015
—-Senior Scott Olson
Andrew Luck out 2-6 weeks …

— Britt Crawford (@BrittCrawford22) November 10, 2015
—-Junior Britt Crawford
Perfect Play: Antonio Brown: Pittsburgh Steelers wide receiver Antonio Brown did it again this season, finishing in the top five of wide receivers in the NFL. After being taken in every first round of nearly every fantasy football draft, Brown did not disappoint. He finished with 1,834 receiving yards, the best of his career, and 246 fantasy points
@jacobf1350_ @NFLfantasy yikes 0-3 pic.twitter.com/UTWo6NCamK

— Metro Joe™ (@_money12martini) September 28, 2015
—–Sophomore Chris Martini
ANTONIO BROWN FOR PRESIDENT #MakeAmericaGreatAgain

— Josh Welden (@jay_welden) December 7, 2015
—-Junior Josh Welden
Brown will continue to be a first round pick in fantasy drafts next season and will look to finish first in receiving yards after finishing second this season to Atlanta Falcons wide receiver Julio Jones.
Fantastic Free Agent Pickup: David Johnson: Usually when you are drafted in the third round out of the University of Northern Iowa, you are unlikely to get the starting job. However, after being considered mostly a third string running back for the Arizona Cardinals most of the season, Johnson took the NFL by storm. With first string Andre Ellington and second string Chris Johnson both going down with injuries in Week 12 against the San Francisco 49ers, it was Johnson's time to shine, and he certainly did just that. Over the next three games, Johnson recorded 378 total rushing yards with 69 fantasy points, including 187 yards and 40 points in Week 15 against the Philadelphia Eagles. Next season, Johnson will most likely be the Cardinals starting running back and may even be a first round pick in many fantasy drafts.
David Johnson is fantasy gold

— Jackie Rob™ (@robbyboyer3) December 21, 2015
——Junior Robby Boyer
"My fantasy season was already down the drain by the time I picked [Johnson] up," junior CJ Shears said. "I wasn't expecting to get a lot out of him, but he totally delivered."
Biggest Bust: Peyton Manning: Even though Peyton Manning is on his way to Superbowl 50, the 39-year-old Denver Broncos quarterback did not play like the Hall of Fame quarterback that he is supposed to be this season. Over the first ten weeks of the season, Manning only had one game over 20 fantasy points, not good for as a quarterback. In Week 10 against the Kansas City Chiefs, Manning had the worst fantasy quarterback performance of the season, throwing for only 35 yards and while putting up four interceptions, which gave him a total of negative seven fantasy points. During that game, Manning injured his left foot and was later diagnosed with plantar fasciitis, forcing him to miss the next six weeks. When Manning returned for the final week of the regular season against the San Diego Chargers, he picked up where he left off, only throwing for 69 yards and getting two fantasy points. Next season, you may want to decide whether Manning is viable option at starting quarterback for your fantasy team.
After only getting seven fantasy points in Week 1, junior Sam Ditmyer was skeptical about starting him week two against the Chiefs.
@AustinLeach25 that 7 points I got from his last week was unacceptable

— Childish Sambino (@sam_ditmyer) September 17, 2015

"[Manning] was definitely a bust this season," sophomore Tyler Gaeser said. "Anytime a player throws way to many interceptions and misses six games, he's a bust."
Future Star: Devonta Freeman: When veteran running back Stephen Jackson was released from the Atlanta Falcons during the offseason, second year man Devonta Freeman, out of Florida State University,  assumed the starting role. In Week 1, Freeman started out slow, only obtaining three fantasy points. However, through the next eight weeks, Freeman averaged 21 fantasy points per game, including a 37 point performance in Week 3 against the Dallas Cowboys. Drafted in many last rounds or not drafted at all in fantasy leagues, Freeman was just considered an afterthought, but after this season's record performance, Freeman will be a true first round draft pick next season.
Lynch is no longer "beast mode"…. That's devonta freeman

— KB (@Blachuraa) November 2, 2015
—-Senior Kenny Blachura
Its official. Head Coach Hudson Kauffman drops RB C.J Anderson (toe/head) for up and coming RB Devonta Freeman. pic.twitter.com/PqQKUOHqTn

— Scranton Stranglers (@570stranglers) September 29, 2015

—–Junior Hudson Kauffman
The "Worst Drops" award goes to @VentralFin1. The scouts dropped great players (Devonta Freeman, Todd Gurley, Doug Martin). #AswellasAwards

— Ventral Fin (@VentralFin1) December 29, 2015
—–Senior Cameron Yap
"[Freeman] really surprised me," junior Austin Leach said. "He really put my fantasy team in his back for a good couple of weeks."
Devonta Freeman has been the best fantasy football RB despite a low avg draft position entering the season: pic.twitter.com/h0wBUXWEQB

— ESPN Stats & Info (@ESPNStatsInfo) November 27, 2015
—-ESPN Stats
Devonta Freeman made his fantasy owners happy tonight. Rushing: 13 Rush, 100 Yds, TD Receiving: 8 Rec, 56 Yds, TD pic.twitter.com/MMo05xJClq

— NFL on ESPN (@ESPNNFL) October 16, 2015
——NFL on ESPN
In the end, it's all about winning and losing.From punishments for finishing last in the league to celebrations for winning the league, fantasy football will continue to be a multi-million dollar epidemic next season.
"This was my first season playing fantasy football and it was a great first season," Yap said. "I finished third in my league and despite not following football in the past, I had a pretty good season."
The Shiva has nothing on these ?s. Check out the best #FantasyTrophy. VIDEO: https://t.co/A0sTA0ullA pic.twitter.com/v3Z9QXgTVz

— NFL Fantasy Football (@NFLfantasy) January 1, 2016
From eating pine cones to getting belly button piercings, check out the #FantasyPunishments: https://t.co/ORvx5ngsQa pic.twitter.com/FjJcF4pgzs

— NFL Fantasy Football (@NFLfantasy) December 30, 2015