Debate team holds spirit night for national tournaments
On Monday, Oct. 5, the debate team held a spirit night fundraiser at Tijuana Flats. 10 percent of all the night's receipts went to the team, raising $302 to help fund this year's tournaments.
Debate spirit nights have been held at Chili's and Beef 'O' Brady's in the past. This time, the event was held at Tijuana Flats to provide a change of scenery for debate team supporters.
Although debate spirit nights serve to raise funds for the debate department in general, the fundraiser's revenues will be focused on student registration fees for the Blue Key Speech and Debate Tournament at the University of Florida on Oct. 29, the Cal High School Speech and Debate Tournament at the University of California, Berkeley, from Feb. 13-15 and the National Catholic Forensic League's  2016 Grand National Speech and Debate Tournament at the California State University, Sacramento from May 28-29.  The team hopes these tournaments will ready them for debating at the national level in the future and further their success at local tournaments.
"Debate, in and of itself, is not cheap," debate team adviser Samantha Richardson said. "Students pay for every tournament they attend, which is why we have all these fundraisers; to diffuse the cost for the students."
After the team was unhappy with their performance in individual events at Harvard, they decided to participate in more local national tournaments such as Blue Key to make national debating worth the steep prices.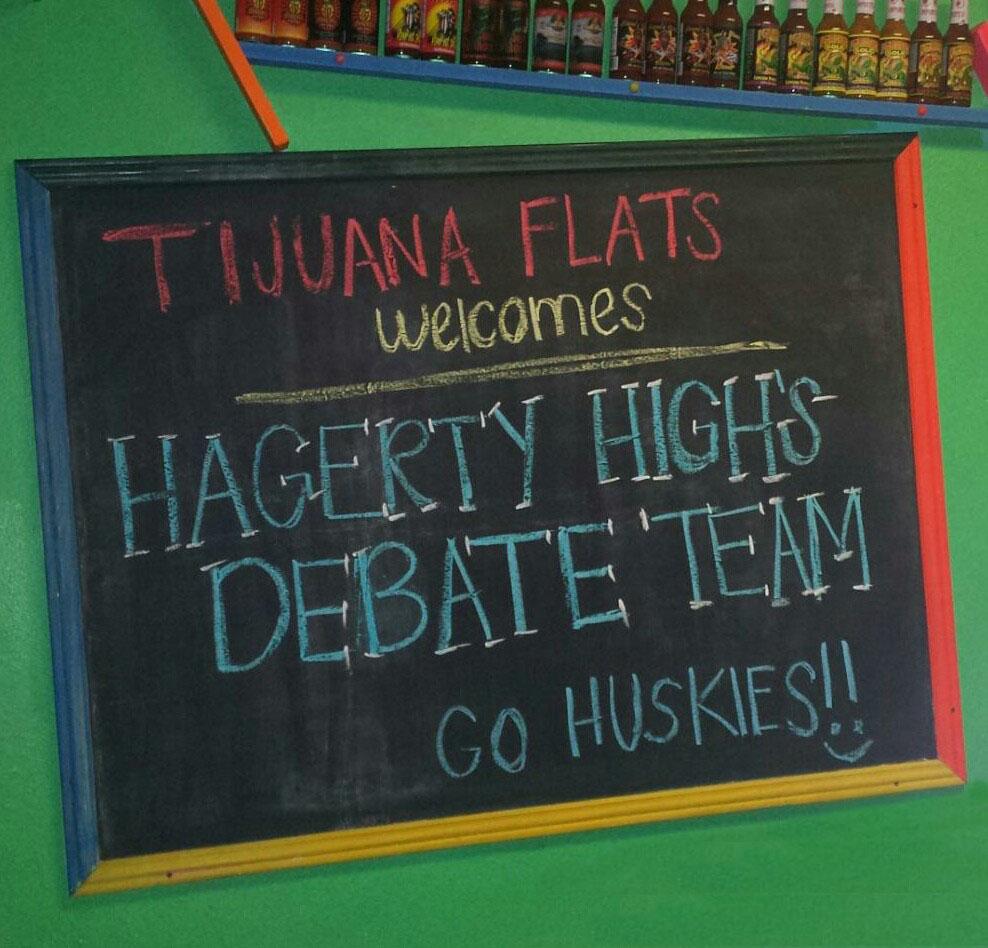 "Blue Key is a great outlet for us to gain experience," publicity captain John Foerster said. "While we dominate local tournaments, we want to improve our debating at the national level."
Recently at the Timber Creek Debate Tournament on Saturday, Sept. 7, the team took home a number of awards in categories such as the Lincoln-Douglas Debate, Duo Interpretation, Public Forum and Congressional Debate, maintaining their reputation of success at local tournaments.
Richardson says that definite tournament plans are still undecided, as the team may attend the Harvard National High School Invitational Forensics Tournament instead of Berkeley.
"We're becoming more involved nationally than we used to be," senior debater Hannah Van Buren said.  "We're building our strengths and, as a team, we're becoming more successful and skilled."
Tournament schedules are in the process of being finalized for the year. Meanwhile, the debate team will be holding another spirit night at Beef 'O' Brady's next month.