Killing Kojima: The Wise Business Behind Konami's Decision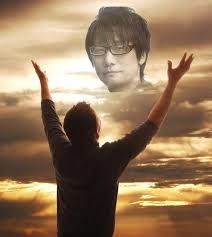 Apparently, video game developer Konami is the new Nickelback. Simply Google "Konami sucks" and prepare to be assaulted by a barrage of blogs, videos, and the occasional forum section asserting the company is absolute garbage.
The reputation of the Japanese video game industry giant has been plagued with allegations of corporate autocracy taken straight from a masochist's dystopian dreams, and (perhaps most disconcerting) the firing of the widely revered Metal Gear Solid creator Hideo Kojima – the latter driving fans to take to the wide web to express their rage at the company. Universally praised by all, Kojima was seemingly the tragic casualty in a series of increasingly bizarre controversies.
Kojima was initially a struggling developer working underneath the company. However, this prodigious producer managed to ascend the ranks of corporate bureaucracy by bringing the stealth genre to the mainstream with "Metal Gear," a game which retains its zany and absurd essence nearly two decades later.
Kojima's importance considered, it may seem surprising that the decision to fire Kojima was the smartest business venture Konami has made since employing him. Kojima's existence was a liability. It both threatened their income and was a deterrent for the inevitable move to mobile gaming. The overarching issue is with Kojima's poor business sense and yearn for perfection, both of which endangered his value to the company and, as of now, have severed it. Cutting ties with Kojima is – contrary to public opinion – going to prove very profitable for Konami.
For those unfamiliar with Japanese video-game culture, Konami Digital Entertainment is a prominent developer who experienced a major decrease in relevancy as of the 21st century, though is still credited with revolutionizing the video game landscape by publishing games such as Castlevania, Frogger, Silent Hill, and a massively popular card gamed dubbed "Yu-Gi-Oh." The company has recently shifted focus from video games to pachinko slot machines (which is just as puzzling as it sounds) in what fans hope was an attempt to combat developer fatigue by temporarily putting their series to rest. To the disappointment of their entire fan base, this decision proved to be a much more permanent one. Konami is not being placed on trial due to unorthodox business  ventures, though; it's the more controversial matter of why the famed Metal Gear Solid creator had to be ditched in order to make this change of priorities successful.
Understanding why fans are outraged at Kojima's departure is a lot like riding a bike: it naturally makes sense. The global recognition Kojima amassed  stemmed from his heavily Western-influenced games "Policenauts," "Zone of the Enders" and, most notably, the Metal Gear Solid franchise. The last series has lasted for decades due to its timeless integration of stealth and Hollywood quality action mechanics. In addition, when rumors of his exit from the studio first emerged, Kojima, along with prolific movie director Guillermo Del Toro, were in the midst of working on a reboot of Silent Hills intended to reinvigorate the series. The game received a preview in the form of "PT," a playable trailer released for PlayStation 4 that proved to be a sleeper hit and was proclaimed the most innovative horror game of its time. Both, however, were heavily affected by Kojima's departure, with PT being cancelled and the entire Kojima Productions team getting discredited for their own games and later disbanding.
The idolatry of Kojima is a major component in the fan's unjustified outrage. Unbeknownst to Kojima fans, they have lucked out. His absence will prevent  him from falling victim to a hype machine that seems unavoidable, as even George Lucas and the disgraced "God Game" genre inventor Peter Molyneux have succumbed to this pressure.
Kojima has built something of a cult of personality around himself, making it seem as though he is singularly responsible for the Metal Gear's continual success, much like Lucas and Hidetaki Miyazaki, the brutal video game creator of "Dark Souls" and "Demon's Souls" has; and just like Lucas and Hidetaki Miyazaki, this leads to the creation of expectations that are impossible to fulfill. "Star Wars" fanatics had to face this harsh reality with the release of the prequel trilogy, all of which were poorly received and, frankly, poorly made. Though Dark Souls addicts have yet to experience this, the notable similarities between the second game, panned by fans simply because of Miyazaki's absence, and the third imply that the director exerted equal influence over the two installments.
In spite of the lasting acclaim the video game director has been met with, recent statements from MGS music collaborator Rika Muranaka implied that Kojima, a perfectionist in nature, has been spending more money on the latest Metal Gear Solid games than the franchise can gain. To the detriment of fans, this is apparently true. The latest installment of Metal Gear Solid, due on September 1, was delayed twice, and according to a Nikkei financial report, the budget has reached over $80 million. With each delay,  Muranaka speculated, Kojima continued to add expensive features and upgrade the trademark "Fox Engine", which, while particularly costly, did indeed allow the game to attain high graphics throughout all gaming systems (at least if the latest graphical comparisons are a valid source to go by). Regardless of quality, Kojima is not excused from spending such a massive amount on simple features akin to graphic engines. The quantities required are earned back only by the likes of massive mainstream video games such as Rockstar's gangster simulator "Grand Theft Auto" and Bungie's vast sci-fi shooter "Destiny."
The Metal Gear series, however, has spiraled into a state of critical acclaim with mediocre sales. Although the fourth installment can be placed with the pantheon of highest selling games of 2008, it was almost 14,000 units short of triumphing the moderate-selling predecessor Metal Gear Solid 3: Snake Eater. Even the latest playable game, Ground Zeroes, only managed to take in a meager $1 million, as opposed to its large budget.
Kojima's presence was a solid obstacle to Konami's plans for mobile gaming prioritization. The transition to an alternative form of gaming is made much rougher when it requires a corporation to disregard their most renowned employee, a decision made even more unthinkable when that single employee is the reason one's company manages to stay socially relevant. Although, cellular apps possess qualities that a fading developer like Konami could desperately use.
The mobile gaming industry can be characterized by one chief aspect: its inclination to be cheap. While seeking solace in mobile apps from the harsh reality of the video game industry may seem fruitless to foreign fans, it's a known fact that Japan has witnessed a booming mobile gaming market. Reports from Gamasutra claim that console sales have declined in the region while mobile gaming reached a record high. A more recent report has even lent credence to the fact as Konami's income soared 159% due primarily to such games. Konami has gone so far as to even remove its listing from the New York stock exchange.
Before Konami entered the lucrative Japanese mobile gaming industry, Kojima was both increasing the company's quality and exhausting their fiscal quantity. As it has and continues to in the capitalist industry of consumerism, business aptitude triumphs over fan-service. Hideo Kojima will be missed, but nowhere near as much as Konami's wealth would have been.