BookTalk: "Daisy Jones and The Six"
After learning about the new "Daisy Jones and The Six" show, you decide to pick up the book that inspired it. From the very first page, you fall in love with the characters and their stories, ready to immerse yourself in the world of '70s rock and roll.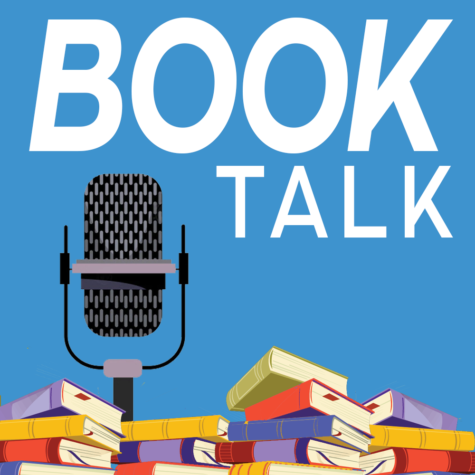 Told in interview format, "Daisy Jones and The Six" is the story of six bandmates finding fame in the rock and roll world in the 70s. When Daisy Jones joins, it changes everything, turning their lives into wild nights from struggling to find success, unexpected romances and the defining of an era. Then, out of nowhere, the band breaks up and no one knows why. Until now. 
Madi: This book was very popular on social media for a while and caught my eye almost immediately. I have always loved music from the 70s, so when I read what this book was about, I didn't hesitate before buying it. It took a few chapters for me to get into the interview format but once I did, I was immersed into every adventure this band went on. I think the interview format allowed me to connect with the characters more because it was as if they were real people. I found myself wanting to look up their music and had to remind myself that it was a fictional band. I also really loved how this book emphasized the less glamorized parts of the rock and roll lifestyle. Everyone loves the idea of a never-ending party until it turns into addiction. The author, Taylor Jenkins-Reid, gives really good insight into how this lifestyle takes a toll on those immersed into it and how it affects their relationships with those they love. 
Lauren: Before reading this book, I had never read an interview-styled book before. It is definitely a different approach to a very elaborate novel, but the author does an amazing job at gracefully letting the story flow. I think having it styled through interviews allows readers to get POVs from all the characters. When reading it this way, I felt like I knew the characters better because it was their raw and authentic feelings being conveyed. One of my favorite characters is Karen, keyboard player for the band. Even though she is not one of the most important characters in the story, I still feel like I got to know her. She is a shining addition to the band in the book and helps us gain better insight with Camila, Billy's wife, and Daisy. 
Madi: Karen is also one of my favorite characters. From the beginning you can see that she is hesitant in the end but she fits in very well with the rest of the characters once she joins the band. She does everything she can to be seen and appreciated as a good musician at a time where men get the most attention.  I love the relationships she develops with the rest of the characters, especially her friendship with Camila. Camila was also a large reason for why I loved this book. She was a very strong and loyal character that never gave up on the people she loved, especially Billy. 
Lauren: I really do love the way this story played out. It leaves you turning each page with no desire to stop. The character development, the storyline and the interview structure all add to the overall outcome of this great story. When reading this book, you can truly feel transported to the 70s. The excitement, chaos, unknown adventure, contention and celebration told in this story is something that is hard to find because it exposes the raw emotion that this band experienced together. As you read and buckle up to join a small band from Pennsylvania find their true sound, you can't help but feel you are a roadie along with them. 
About the Contributor
Madi Denizard, Staff Reporter
Madi Denizard is a senior at Hagerty High School, and this is her first year on staff. She loves writing and the creative freedom that accompanies it. She can't wait to contribute her skills to this years newspaper and get the inside scoop on everything around her.