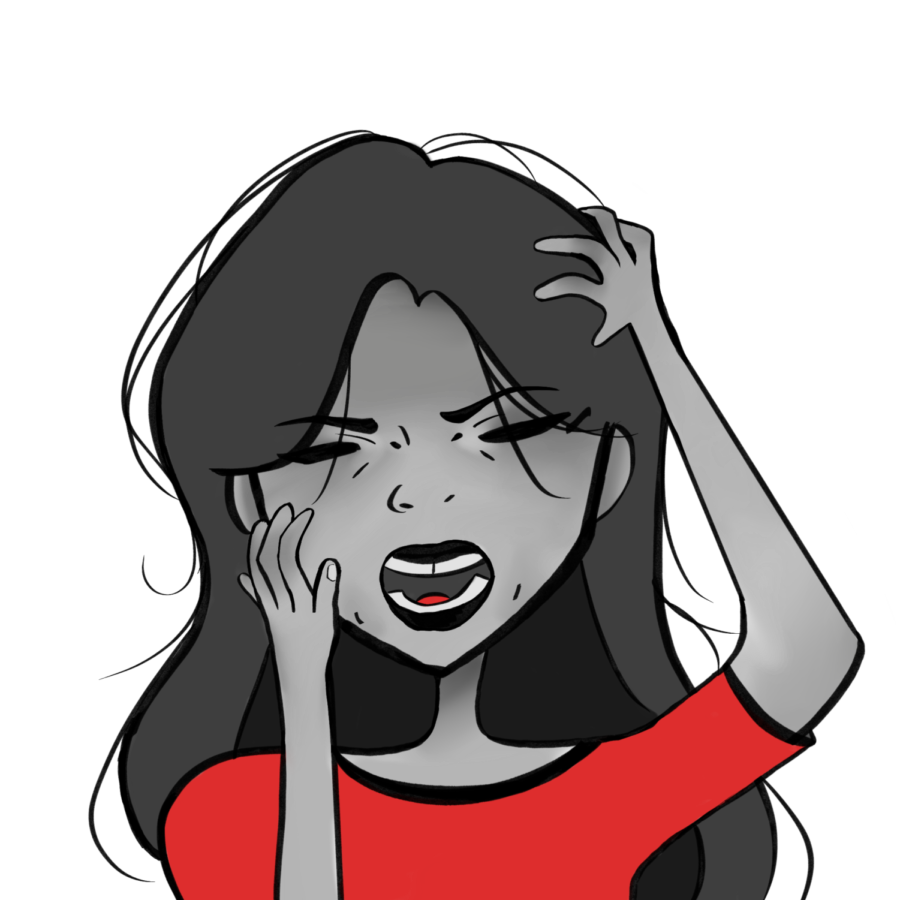 photo by Christin Smith
Major anxiety disorder: Blair*
Stuck was the word Blair* used to describe her first anxiety attack. She was stuck in her room. Stuck in her head. Stuck dealing with her emotions by herself. For days on end, she was stuck in one place and could not move.
"Being there, in my room, completely stuck was probably one of the scariest things I have ever experienced," Blair said. "I had no idea what to do, all of my friends and family were calling me but I could not pick up the phone."
Blair was diagnosed with major anxiety disorder a year ago. After going to therapy for her anxiety for two months she went to see a psychiatrist and got diagnosed. School is where she experiences the most anxiety because of how many people she sees on a daily basis.
"Presenting, reading, or even talking in class is terrifying for me. I start shaking uncontrollably and sometimes it feels like my voice will not come out," Blair said.
Blair still has anxiety attacks but has been coping with them by being with her close friends. She does not trust people easily, but there are a few she trusts with her entire world.
"I am not sure what I would do without my friends. They are my lifeline and keep me going every single day," Blair said.
Blair overhears people from society every day saying that they think people with mental disorders are just crazy, or they just want to get on meds.
"It makes me so angry when I hear that because we are not crazy, we might need a little bit of extra help sometimes but that does not make us crazy," Blair said.