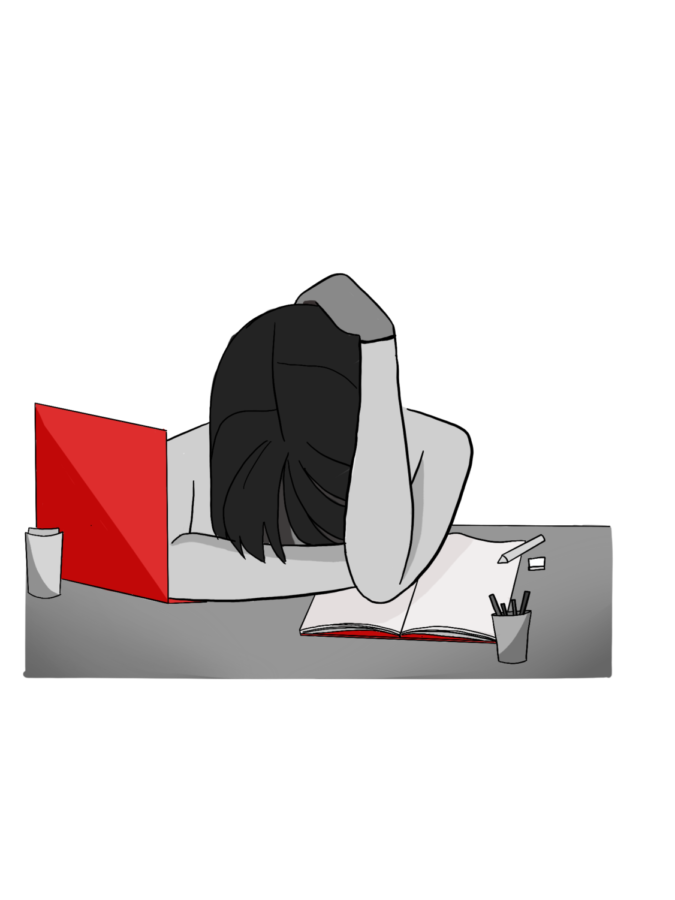 photo by Areli Smith
ADHD/ADD: Nicole*
Nicole* was writing an essay while she saw something on the wall. It distracted her and completely threw her off of her train of thought. She ended up getting a 65 percent on that essay, and her grades and focus only got worse as time went on.
Nicole was diagnosed with ADHD, ADD, general anxiety, and depression after her mom took her to the doctor to find out why she could not focus.
"Having so many people not understand me as a person and always disregarding my ADHD and ADD always brings me down," Nicole said.
Nicole bounces her legs, taps her fingers, talks a mile-a-minute, and gets distracted very easily due to her ADHD.
"I try so hard in school but sometimes I can not focus no matter what I do," Nicole said. "Family and friends never understood why I could not focus until I got diagnosed. It contributes so much to my anxiety because I feel like I am never going to be good enough."
Nicole's doctor prescribed her Adderall, Prozac, Hydroxyzine, Brilla, and vitamins to help combat her mental disorders. Although these prescriptions help her tremendously, there are still some noticeable side effects in her daily life and in her relationships.
Nicole has gathered more coping mechanisms, like sitting in a quiet room to calm down before a test, as time has gone by. Even so, her friends and family still worry about her.
"At some point, my disorder got so bad that it took over my life. It was hard to see my grades drop to rock bottom and my family worrying about me all of the time," Nicole said.
Nicole takes it personally when she hears society talking about how mental disorders mean nothing to them.
"If they knew how much it affects my daily life, they would see things differently," Nicole said. "They do not go through panic attacks, not being able to focus and worrying about absolutely everything every day."