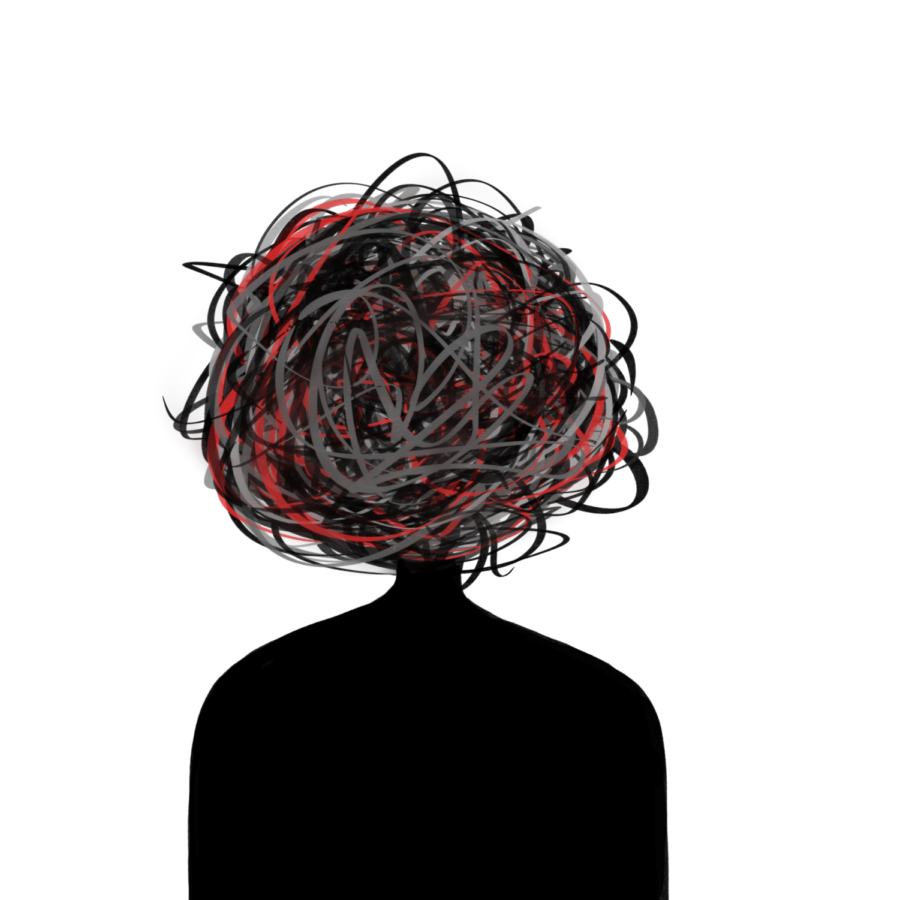 photo by Christin Smith
Panic disorder: Jane*
It was a normal trip to New Jersey, an annual tradition for Jane*. Until the nausea hit. Until she threw up. Until the panic attacks. What was once a vacation quickly turned into a sleepless nightmare.
"I started screaming and crying because I could not get myself to eat without throwing up," Jane said. "It makes me feel like it is pointless to be alive or do anything during my panic attacks."
After that week in New Jersey, she came home and planned to go to the doctor when she started to panic while trying to get in the car. She stayed home from school for a week, only leaving her bedroom to go to the bathroom or get a drink and barely eating or sleeping. 
"I missed so much school work that week and it was such a pain to get back on track," Jane said. "It felt impossible to make anything up because when I tried, I would have a panic attack about how much work I had to do."
After this experience, she was finally able to go to the doctor, after her parents convinced her, and they diagnosed her with panic disorder and put her on Zoloft. Although the medication helped her panic attacks for some time, it was not a long term solution.
For now, Jane copes by distancing herself from other people. Although not ideal, she shuts down whenever she feels her life is going downhill and has a very hard time opening back up.
"Even though I can shut down, I still find ways to cope with the pain," Jane said. " I read books, take long showers, and go to the gym whenever I feel the need to get away."