Husky Heritage: Alistair Muller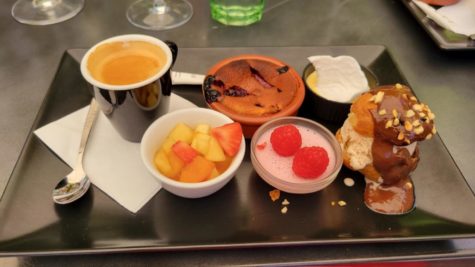 On July 4, freshman Alistair Muller does what any American does—celebrate the Fourth of July with fireworks, family and a barbeque. On July 14, he does what any Frenchman does—celebrate Bastille Day, the national day of France commemorating the French Revolution, with fireworks, family, and bread and butter. 
Although born in America, Muller's French mother keeps him connected to her culture, visiting France every other year. With French citizenship and a fluent French tongue, Muller even spent his summers in French schools. From recess in high school to a lunchtime that lasts more than an hour, Muller says French schools often emphasize health over academics. 
"[In France] they prioritize more on the enjoyability of school. They allow recess in middle and high school because they're very focused on physical health and mental wellbeing," Muller said. "Not to say that their school system is bad, but they just focus a lot more on the wellbeing of the kid rather than the actual academics." 
Although the two weeks he spent in French schools were nice, Muller says he prefers American schools.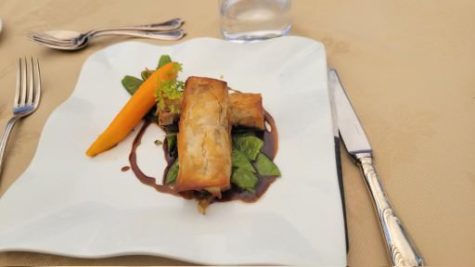 "I like the academic aspect of this school," Muller said. "It's very nice having an hour and a half to eat lunch [in France], you get to hang out with friends, but there's pros and cons." 
Whether it is the long lunch time or the dedication to serve less processed foods, Muller says a large part of French culture is centered around food. 
"It's a lot of food in France, honestly, whether it's celebrating a holiday or some of the differences I noticed," Muller said. "[My favorite foods are] crepes and croque monsieur, which is just a ham and cheese sandwich but for some reason it's really good." 
For Muller, France is his second home, with numerous treasured memories, including his trip to the Alps.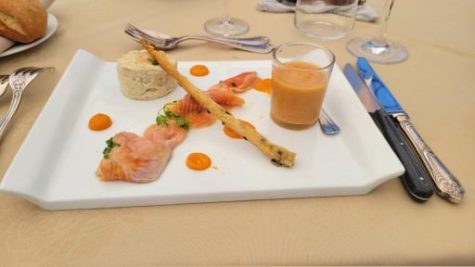 "It was beautiful because here in Florida, you really don't see mountains at all," Muller said. "I got to go to the top of the biggest mountain and you see all of the valleys and the mountain ridges and it's really beautiful." 
Now a student in French III, Muller believes his ability to speak French is a gift his mother passed down to him. 
"Because I was able to listen and be around French native speakers like my grandparents [and] my friends at the French school, I was able to learn how to naturally speak French," Muller said. "And French is one of the bigger languages in the world so it's always nice to talk to family or people." 
About the Contributor
Janell Lim, Online Editor
Janell Lim is a senior at Hagerty High School, and this is her second year on staff. She loves telling unique stories of different perspectives and meeting people from all over the world. Her dream is to become a polyglot journalist who travels the world speaking various languages.