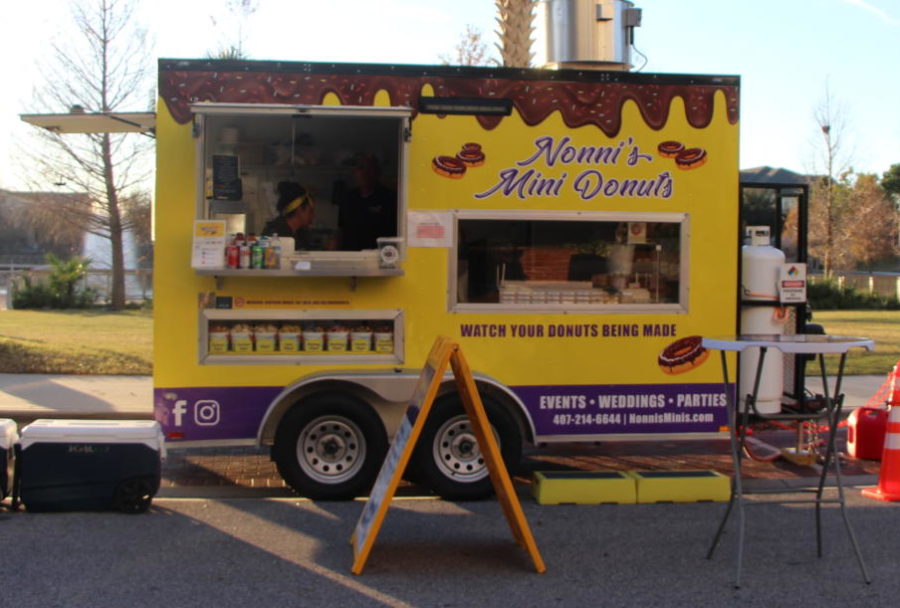 photo by Skyler Glenn
Nonni's Mini Donuts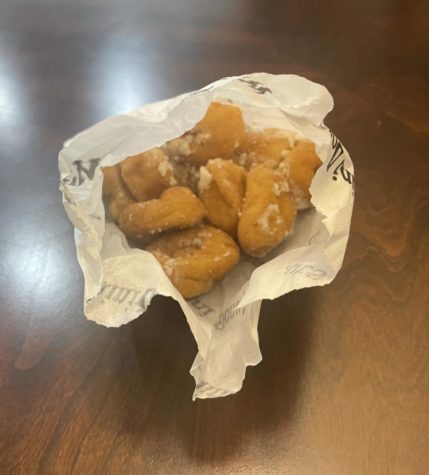 Price: $6 | Average Rating: 9/10
For our last stop of the night, we decided to get some dessert to put a sugary end to our day, and Nonni's Mini Donuts delivered just that. We got 10 mini powdered donuts made in front of us, and these little treats were a highlight of the night.
Nadia: The donuts themselves were nice and soft, but not overly chewy. The powdered sugar was not overdone, and our mouths were not left dry like with many grocery store donut brands. The sweetness of the donuts gave us a perfect palette cleanse, and we would both go back for more. With cinnamon sugar to strawberry glaze, we would have loved to try more flavors, but after a night of food trucks, our pockets were left dry. Overall, I gave Nonni's a 9/10 for their quick service, originality and perfect balance of sweetness.
Skyler: These powdered mini donuts satisfied my sweet tooth. They had just enough powdered sugar on them; it added to the flavor, but didn't make a mess or overpower the donut. For some reason, I expected them to be crispy, but they weren't. They were soft and warm, making for a perfect donut texture. Next time, I'd like to try different flavors, such as cinnamon sugar.