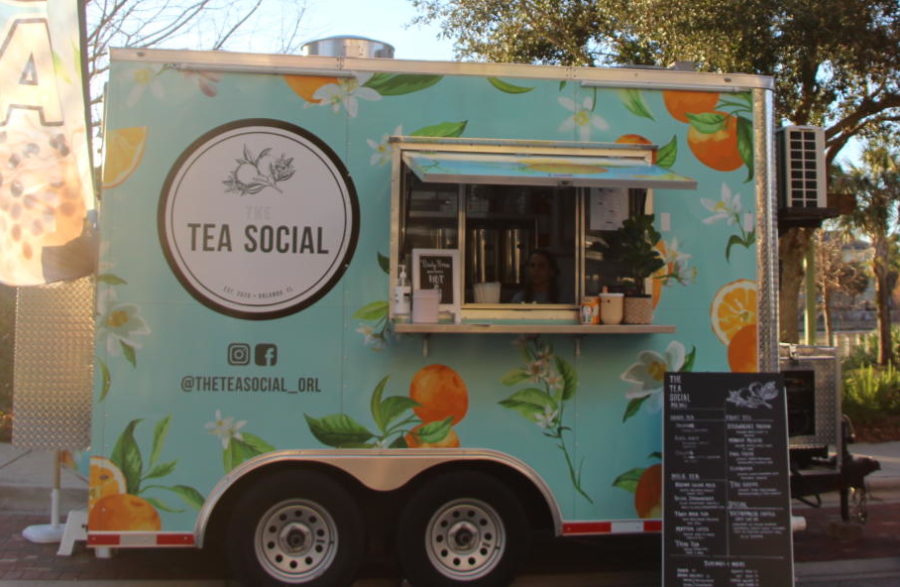 photo by Skyler Glenn
The Tea Social
Price: $8 | Average Rating: 4/10
For our drinks, we decided to try out Tea Social, a boba tea vendor.
Nadia: With lots of boba options around town, from Bento to Chewy Boba to BestTeas, this taro milk tea boba was easily the worst drink out of the other shops. Although it was pretty to look at, the compliments ended there. With the taro spread around the sides in order to create the drink's cute appearance, the drink became grimy and the texture unpleasant. The extra taro in the drink kept us from being able to judge the actual taste of the tea itself and only distracted us from the flavors. Overall, I give this tea a 3/10, showing how its looks can be deceiving.
Skyler: I don't drink milk tea with boba very often, so I went in with almost no expectations. The drink was beautiful, which made me super excited to try it. I wasn't as disappointed with the drink as Nadia was, but it still was not great. The tea almost had a chalky texture, which made it a little hard to swallow. The flavoring was on the sides of the cup, which was kind of weird, but it made the drink much more aesthetic. I drank a good amount of mine, and I wouldn't mind trying it again. I think it's just a step above mediocre, which is why I gave it a 5/10.