Setting Up Shop: Sanford
Just when I thought I was done with Park Avenue after my Winter Park stop, I returned to another Park Avenue in Sanford. While I had previously visited Sanford's Historic District, my last time was several years ago and the shopping scene has truly evolved and expanded since then.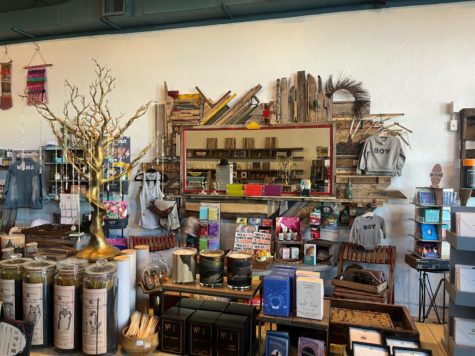 The first stop of my Sanford trip was Magpies Modern General Store, which was anything but general. Open since 2016, Magpies is a funky gift shop that specializes in houseware items, artisan soaps, handmade jewelry, and even the popular Hyppo Gourmet Ice Pops. Magpies also has a clothing shop counterpart next door, which caters to customers with a bohemian style that want to shop ethically sourced clothing. Magpies' children's clothing catalog has moved to a relatively new urban market Unfurl Collective, which prompted me to pay it a visit.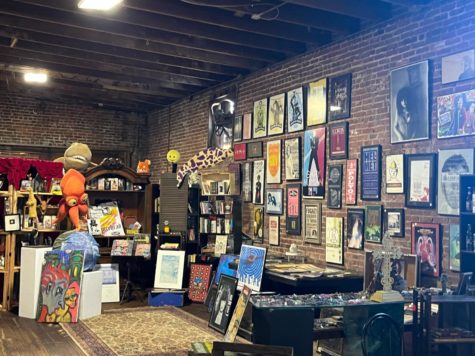 Unfurl Collective has been open for three months and currently has products from 104 creative vendors. Unfurl has over 7,000 square feet of retail space, and is located in what used to be Horstmeyer's, a popular horse feed store in Sanford. From plants to vintage items and art, Unfurl has an extremely varied inventory and a one-of-a-kind relaxed vibe that makes you want to stay and explore. After speaking with one of the vendors Teresa Campbell, also known as Gypsy Sky, I could truly get a sense of how much of an impact Unfurl Collective has on the community. 
"Unfurl Collective is a place that gives local vendors and talent an opportunity to thrive. It's really different from chain retailers because we're offering handmade pieces and exciting events that the community customers will never forget," Campbell said. 
The Unfurl Collective staff mixes and matches where certain items are laid out in the store to provide an optimized shopping experience for all customers. Some of the most unique items sold at Unfurl are the plants, which are all housed together in a section of the market and up along one of its walls. In addition to being a market, Unfurl is also an event space, hosting Open-Mic nights and other events weekly.
Jeanine Taylor Folk Art Gallery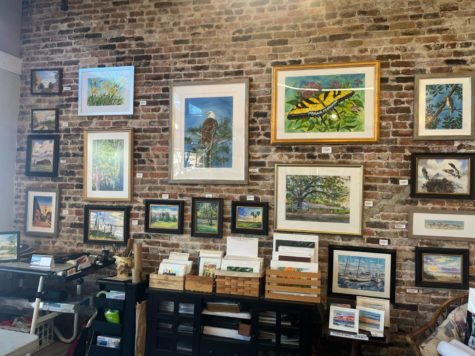 For my last stop of the day, I stumbled upon Jeanine Taylor Folk Art Gallery. Located at 211 East First Street in Sanford, Jeanine Taylor Folk Art Gallery is home to art from local Floridian and Southern-American artists. One of the components of the gallery that I liked the most was the fact that some of the artists whose work was on display also had their own studios and rooms to showcase their art altogether. This gave the gallery a personal feel, and entering a different room felt akin to going to a different world, as each studio was distinct, engaging, and immersive. Whether you were looking for a watercolor, oil paint, acrylic, or mixed media piece, Jeanine Taylor Folk Art Gallery had something for all art enthusiasts. Currently, the gallery is preparing for new art installations for its upcoming "Harmony" showcase featuring new work by Theresa Disney. This showcase will be displayed from Jan. 28 to Feb. 25.
All of the stops I made were within walking distance from one another, and the fun in Sanford doesn't stop there. The combination of several restaurants, cafes, vibrant murals, a view of the water and even a trolley that tours you throughout the Historic District truly makes Sanford a worthwhile and charming visit.
About the Contributor
Kailey Calvo, Staff Reporter
Kailey Calvo is a sophomore at Hagerty High School, and this is her first year on staff. In her free time, she enjoys reading, writing, journaling, listening to music, traveling to new places and being involved in her community.