Setting Up Shop: Oviedo
After conquering the "Mecca of shopping" (Winter Park), it only seemed natural to stop by stores in my local community. While Oviedo is less walkable than Park Avenue and Winter Park, it certainly has a market for interesting small businesses that are worth the stop and the shop. The owners of these Oviedo stores love and give back to the community that they are a part of, and you can feel the communal aspect of all of these stores just by shopping there.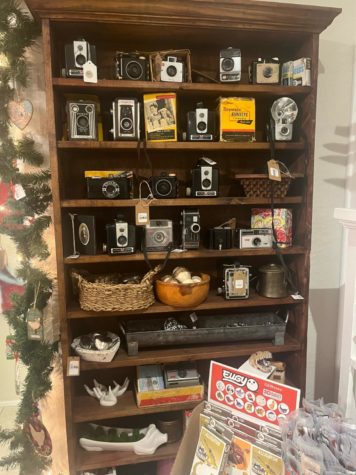 My first stop of the day was My Oviedo Store. Located on 50 Smith Street, My Oviedo Store has been a part of a close-knit community since 2017. Owner Emma Reichert, a local real estate agent, created the store because she was always searching for geographically based gifts for her clients.
"My love for Oviedo and the desire for unique gifts and apparel to show our pride in the city was what ultimately led to the conception and birth of the store," Reichert said.
My Oviedo Store carries several different local Florida-made products like Gator Jerky, Black Hammock Honey and Angry Rooster hot sauce. There are also plenty of antique and vintage items to choose from, whether you're an experienced collector or just looking to decorate your home. There are many things that set it apart from the rest and make My Oviedo Store truly shine within the community. 
"The unique selection of gifts and the exclusive artwork I've procured from local artists has made the store a staple. The next is location. We are located in the heart of town and home to the city's favorite rooster, Fred. I am constantly sourcing new and exciting items for the store, so the store will always have something new and different," Reichert said.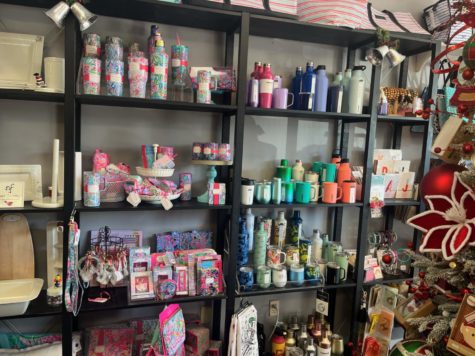 My next stop was Mod Market & Riley Reigh. This small Oviedo boutique was perfectly decked out for Christmas and carried several popular brands like Simply Southern, Lilly Pulitzer, Kate Spade, and more. The store also carries a variety of Florida game day t-shirts, making it the perfect stop for local college football fans. Mod Market & Riley Reigh's catalog also contained an array of children's clothes and many gift-worthy items for any celebration.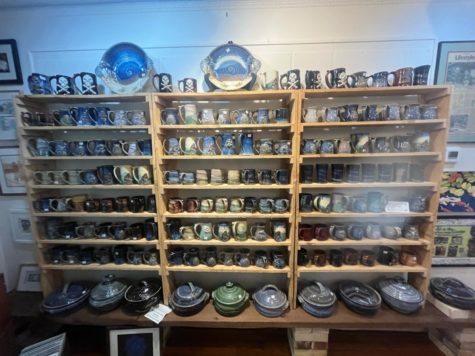 The Artistic Hand is a popular art studio and gallery at the heart of Oviedo. Open since 1990, The Artistic Hand has helped foster creativity and artistic thinking within the Oviedo community. Their gallery is stocked with pieces from Oviedo artists, from large sculptures to small detailed jewelry, The Artistic Hand has all the miscellaneous items you may need. The main items that they specialize in are ceramic mugs, which are all microwave and dishwasher-safe and displayed along a wall in the gallery. The layout of the gallery is by medium, meaning that all sculptures were grouped together, as were paintings, mosaics, glasses, and more. All of the pieces had a card displayed next to it describing the artist with more information about them. From $2 enamel pins, to $18 stained glass pieces, to $140 ceramic vases, The Artistic Hand has something for all art lovers in any price range.
Whether you're looking for a local boutique, a niche store with all sorts of community products, or a gallery and studio that houses all kinds of art made by artists from our own city, shopping in Oviedo is for you.
About the Contributor
Kailey Calvo, Staff Reporter
Kailey Calvo is a sophomore at Hagerty High School, and this is her first year on staff. In her free time, she enjoys reading, writing, journaling, listening to music, traveling to new places and being involved in her community.