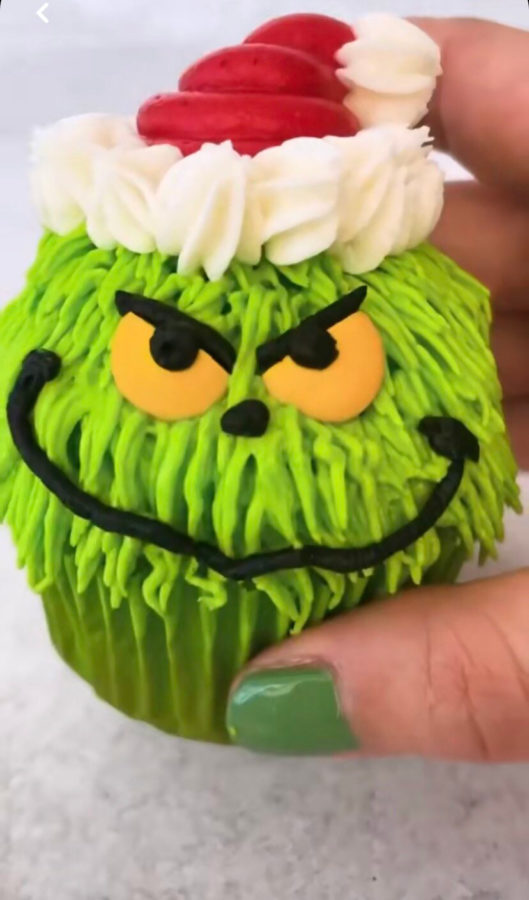 photo by lindseymadethis
Grinch cupcakes
Ingredients: 
Vanilla cupcake/cake mix 

Cupcake tin 

Cupcake wrappers 

Lots of vanilla frosting 

Food coloring 

Black and yellow icing gel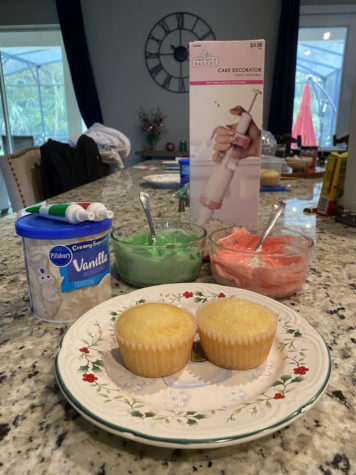 Make the green frosting for the Grinch's hair and red frosting for his Santa hat. While you can just buy red and green frosting, we thought it would be more cost effective to buy a lot of vanilla frosting and just use food dye.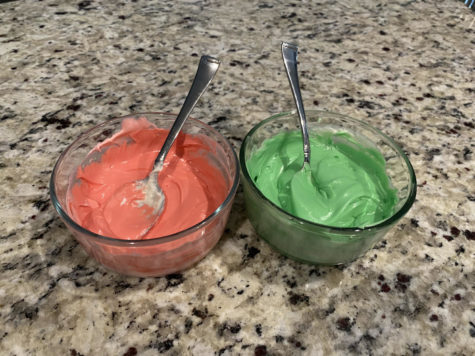 Create the green frosting base, followed by the attempted "stringy" Grinch hair look with the green frosting. Make Santa hats on the cupcake using the red and white frosting.
Use the yellow and black icing gels to draw on the Grinch's eyes, nose, eyebrows, and his smile.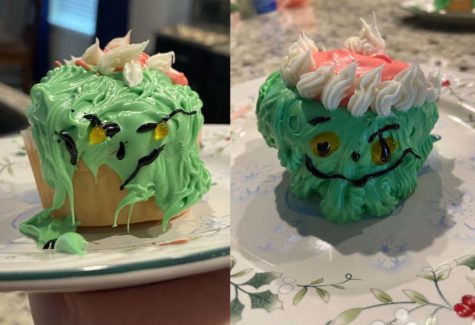 FAILED IT Definitely not worth the time and a total disaster. It took over an hour, was super messy, and it tastes like eating frosting straight from the can. Our frosting was melty so it did not stand up and just spilled off the sides of our cupcake after. It was very hard to decorate, especially as two people who cannot bake or decorate. We'll leave it to the Pinterest moms. We already had the cake mix, so materials were about $10, which was pretty cost effective.