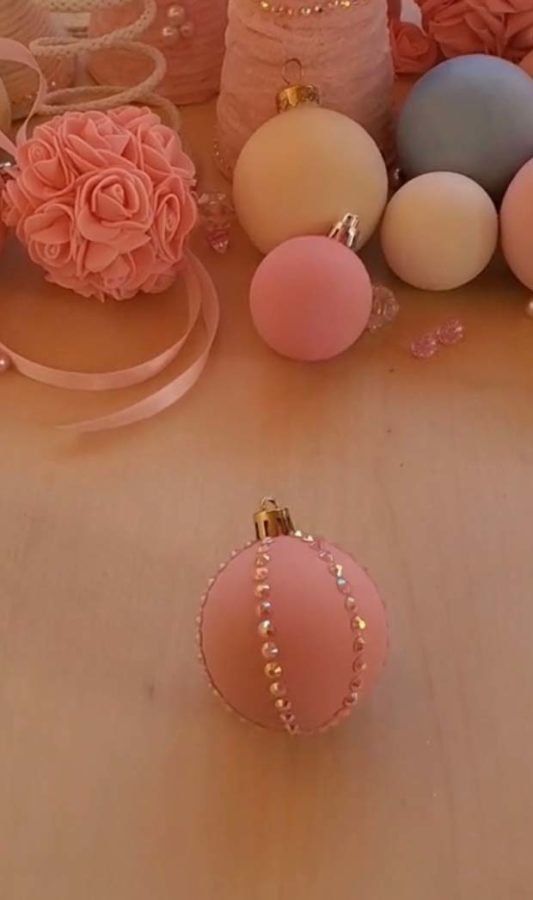 photo by createdbyandi (tiktok)
Balloon ornament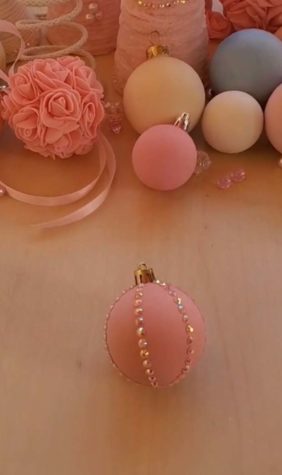 Materials:
Balloon

Scissors

Ornament

Sticky gems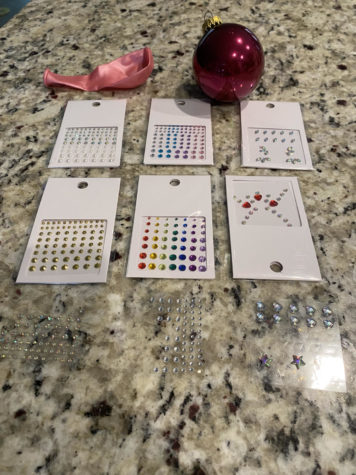 Start by cutting about ½ to ¾ of the top of the balloon off and pull the top of the ornament off.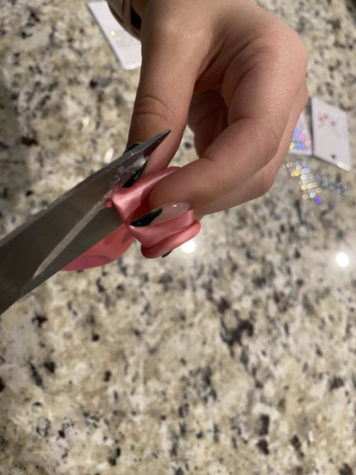 Stretch the balloon out and place the ornament inside. We tried using a regular sized ornament but it was too big, so we used a smaller one. Place the ornament cap back on and tuck the pieces of the balloon in. Then, add the gems to the outside of the ornament.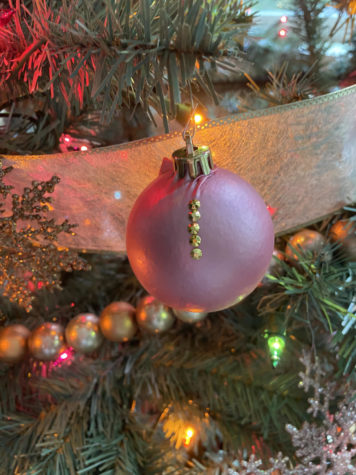 FAILED IT Not as easy as we thought it would be. It's not worth it, if you are wanting to "spice up" your ornament, just go buy a new one, it costs about the same. We thought a normal sized ornament would work, but a smaller one was much easier to fit in the balloon.