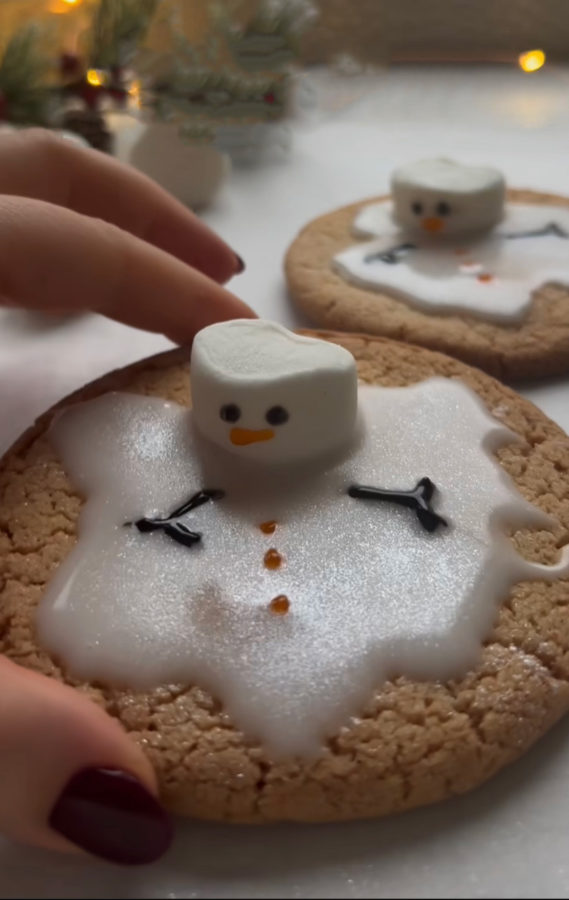 photo by champagneang (instagram)
Snowman cookies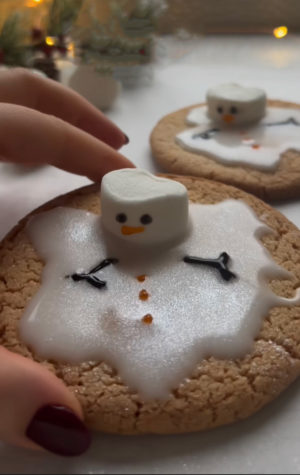 Ingredients:
sugar cookie premix
stick of butter
1 egg
marshmallows
vanilla frosting
edible glitter
black and orange icing gel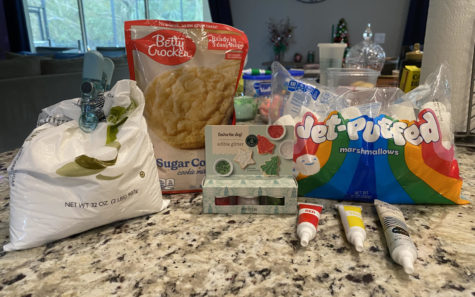 We used sugar cookie premix so it would go faster. Following the instructions on the premix, add a stick of butter and one egg to the mix in a large bowl. Then bake the cookies at 345 degrees for 15 minutes.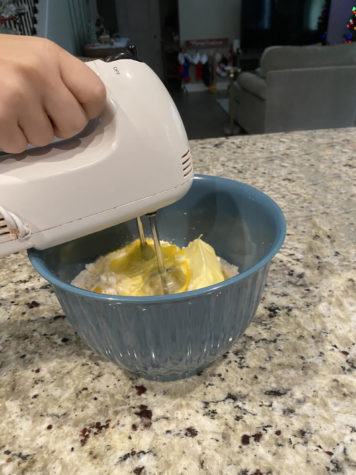 Next, melt a little bit of vanilla frosting in the microwave for about 20 seconds. You can use powdered sugar and water to create more of a glaze, but we had a lot of leftover frosting so we used that instead. Then, spread the frosting on the cookie to look like a melted snowman. We also added edible glitter to make it shimmer more like snow.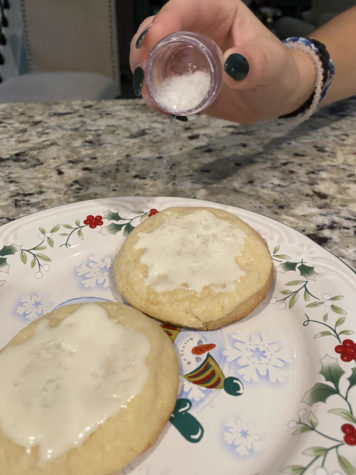 Cut a marshmallow in half and lay it on top of the cookie. Then use black icing gel to make the eyes and arms then orange icing gel for the nose and buttons. We did not have orange so we used red.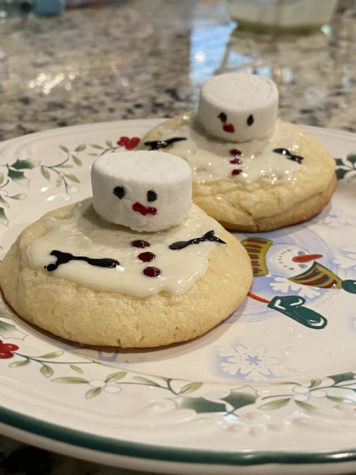 NAILED IT This was pretty easy, a good outcome, and a fun cookie idea even for people who are not artistic. It was cost effective too; we only spent about $10 on materials. It did not take long to decorate either; the longest part was waiting for the cookies to bake.