photo by copykat.com
Peppermint mocha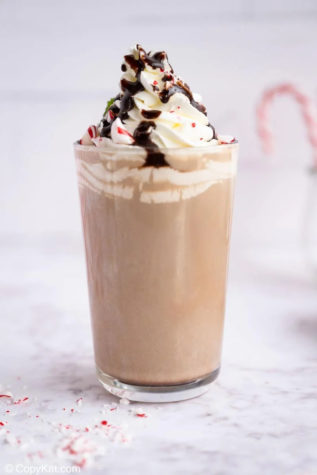 Ingredients:
1-2 tbsp peppermint syrup

1-2 tbsp dark chocolate sauce

2-3 shots espresso

8 ounces steamed milk

Whipped cream

Grated chocolate (or chocolate curls)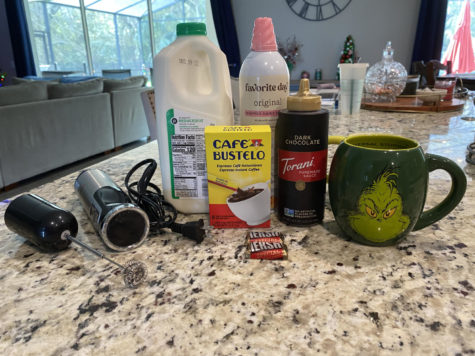 Add dark chocolate drizzle to the bottom of your cup. We did not follow the measurement of the recipe; we just added however much we felt like. 
Add peppermint syrup to the bottom of the cup as well. We could not find peppermint syrup, so we used Coffee Mate peppermint mocha creamer instead. We did not follow the measurements for this either and just added what we felt we would like.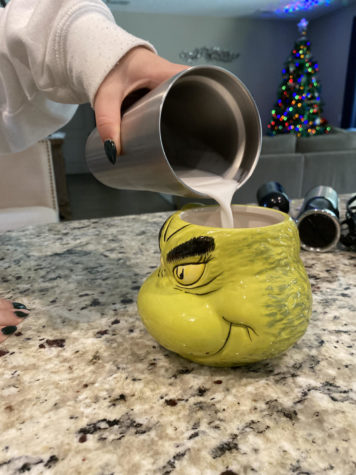 We used Café Bustelo espresso packets and poured one packet into the bottom of a cup then added six ounces of water to it. Pour the espresso into the cup with the creamer and chocolate sauce.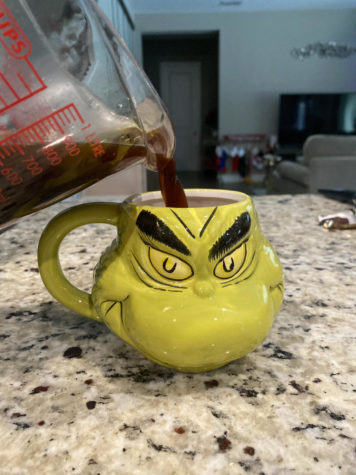 In a glass measuring pitcher, we heated eight ounces of milk in the microwave until the milk was hot. Add the milk and stir together.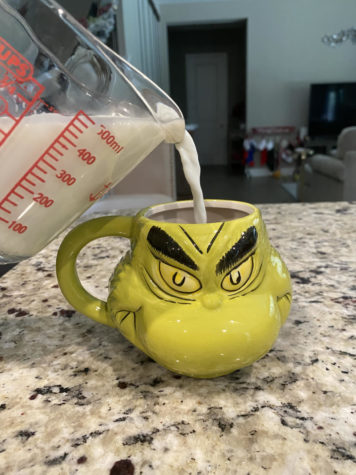 Add whip cream on top. You can use chocolate curls on top of the whip cream but we grated a dark chocolate bar instead since we did not have chocolate curls.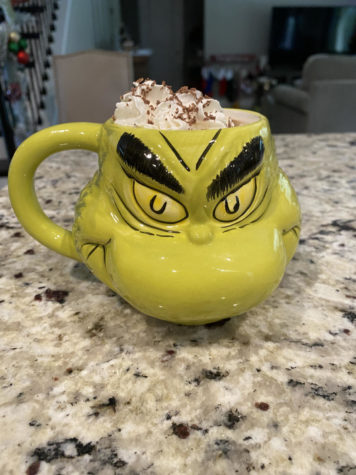 FAILED IT Instead of the 2-3 shots of espresso, if you want to actually taste the coffee, add more because the measurements in that recipe were not enough for our liking. It took us about 30 minutes, which is a lot longer than what you'd wait for at Starbucks since you have to steam the milk yourself and make the espresso. All together, it cost about $17. For convenience and money purposes, Starbucks is the better option.