Fiesta Fridays: Flamenco dancing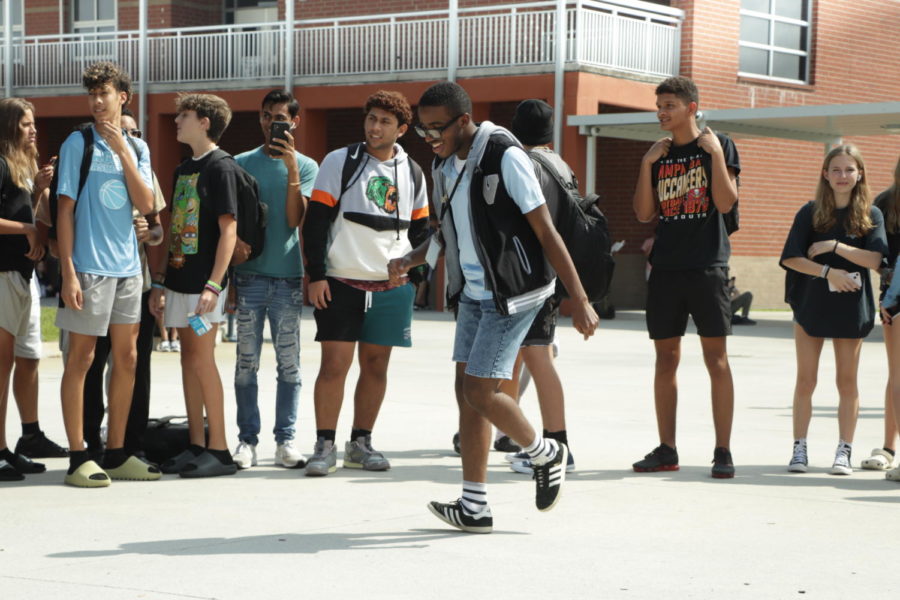 photo by Sarah Hinnant
When FTE clerk Joanie Rodriguez heard of the plans to expand Hispanic Heritage Month activities, she immediately thought of her flamenco teacher, Cardenal. Wanting to showcase more diversity at the school, Rodriguez coordinated with her teacher and on Sept. 23, Cardenal and Caballero performed. 
"There are a lot of Hispanic descendants at the school, so I thought it'd be a cool experience to have [Cardenal] perform and show us a bit of Spanish culture," Rodriguez said. 
Although flamenco is a part of Hispanic culture, students of all races and colors enjoyed the performance, with many taking pictures with Cardenal and Caballero and talking to them after the performance. 
"This is the most fun I've ever had at this school," freshman Maya Chang said. 
The students' positive reception was certainly the one Cardenal had been hoping for, who said she hoped the students would want to find out more about Hispanic culture after watching her perform.
"It was nice to spread the culture here in the local community because people don't know too much about flamenco here," Cardenal said. "And it's such a beautiful culture with histories from all the way in southern Spain."