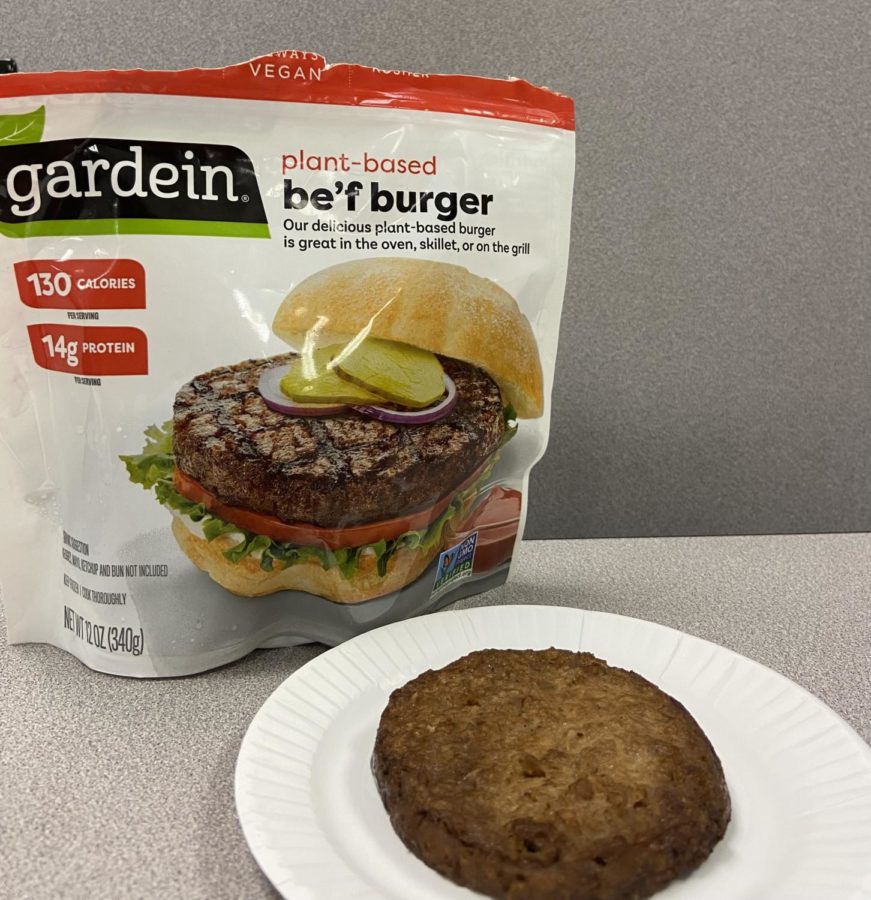 Gardein veggie burger
Greta: 1/10. It smelled like plastic, so much so that I wondered if it was even safe to eat. The taste was that of residue from burnt burgers and it was very messy after microwaving. The thing this burger reminded me of was the first time my dad tried to teach me to grill and the last time I would be doing it as how burnt the burger was. We couldn't distinguish between the burger and the coal. I can no longer live in peace knowing these exist.
Angelica: 3/10 Wow the smell of these burgers! As soon as you opened the bag you could smell them, and it was an awful smell. These were another one I had not tried before now, but they were definitely a disappointment like the chicken nuggets. I would not say they tasted exactly like meat, but out of all the options, these tasted the most like it.