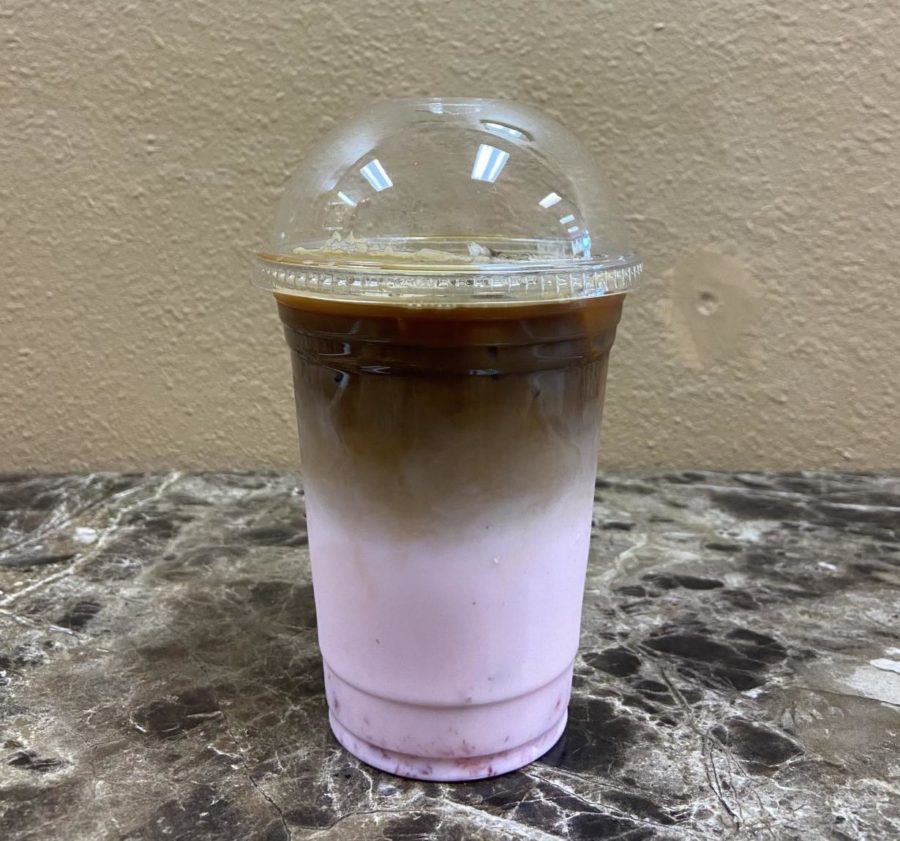 photo by Angelica Mendez
Cup of Love Cafe
Address: 1500 Alafaya Trail #1024, Oviedo, FL 32765 
Ingredients: 
Double shot espresso 

Milk 

Fresh strawberries 
Julia's Review: 
1/10: Oh. My. Gosh. This was the worst thing I have ever tasted in my life. This "coffee" literally made me want to throw up in my mouth. Strawberries by themselves, fantastic. Coffee by itself, fantastic. But together? Absolutely horrible. If this rating was not 1-10, I would definitely give this negative bajillion. I do not think it would be so bad if it was more milky like a Starbucks "pink drink," but the separation between the espresso and strawberries was gross. I would not even drink this if I was dying of thirst and there was nothing else to drink.
Angelica's Review: 
1/10: This coffee was the nastiest coffee I have ever tasted. It tasted like strawberry milk mixed with shots of espresso and it did not go well together. When I took my first and only sip, chunks of strawberries came through the straw, which made trying to drink it worse. Between the chunks of strawberries and strawberry milk, the taste made me sick to my stomach. I would not recommend this to anyone even if it was the only option you had. I could barely get through one sip of it, I cannot imagine trying to drink the whole thing.