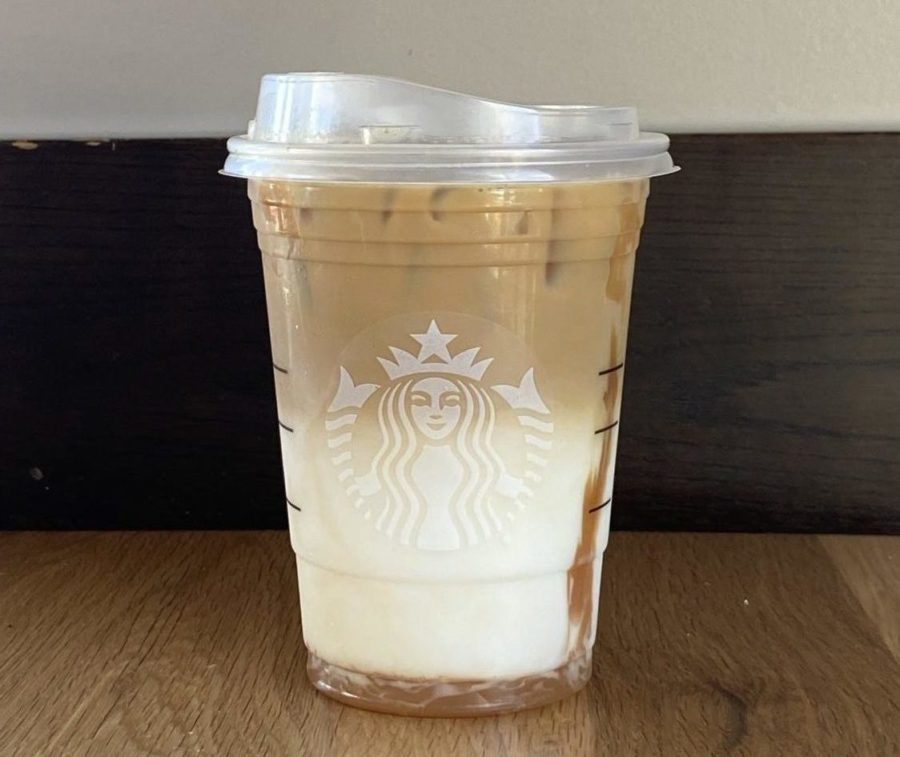 photo by Angelica Mendez
Starbucks
Address: 305 E Mitchell Hammock Rd, Oviedo, FL 32765 
Ingredients: 
Vanilla-flavored syrup 

Milk 

Caramel sauce drizzle 

Ice 
Julia's Review: 
10/10: This is my favorite drink ever. I am a little biased here because this drink is my go-to every time I come to Starbucks (which was not my doing, it just happened that way). The drink is separated into three parts, with the top being coffee, the middle being milk and the bottom is caramel. Some people like to mix the whole drink together, but I prefer it better when it is all separated. I love caramel coffees, so this drink is perfect for me. 
Angelica's Review: 
2/10: The caramel macchiato was disgusting. There was no real coffee taste, and when you took a sip, it mostly tasted like caramel drizzle and milk, which was not enjoyable. Along with that, all of the caramel just sat at the bottom even when you stirred a little. Personally, I am not a huge caramel fan and could never finish it.