Throwing the K-Pop industry into another dimension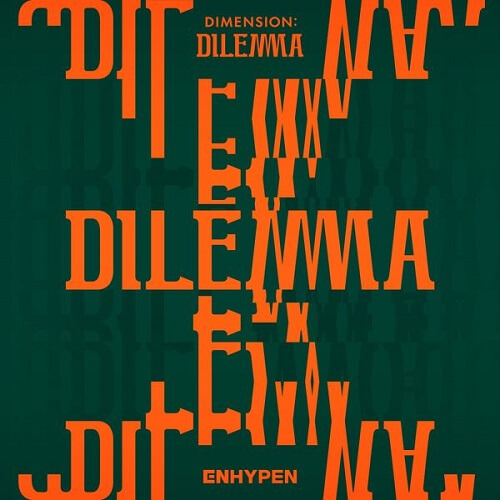 BTS, the seven member K-Pop group and currently the biggest boy band in the world,  have sold out stadiums and are the fastest to reach 100 million views on YouTube. However, there are other K-Pop groups that are rising in popularity, including ENHYPEN.
ENHYPEN is a seven-member boy group under HYBE, the same entertainment company that manages BTS. The members were chosen from a survival show called I-LAND, where 24 male contestants competed to hopefully perform in the group. On Nov. 30, 2020, ENHYPEN made their debut.
On Oct. 12, ENHYPEN released their first studio album, "Dimension: Dilemma." In the past year, the band has released two mini-albums, but "Dimension: Dilemma" is by far the greatest and really shows the versatility of the group.
From the '80s pop inspired title track "Tamed-Dashed" to the ballad "Just A Little Bit," ENHYPEN has shown that they not only sing well, but can also sing many different genres.
"Upper Side Dreamin'," an electro funk song, is the best track on the album. Although it is a calmer song, it has a very refreshing sound that makes it easy to enjoy and dance along to. The song also shows the members' vocal abilities, by showcasing their effortless vocal ranges.
ENHYPEN first performed "Upper Side Dreamin'" on Oct. 28, and it was not a letdown. Every member sang their part and nailed the choreography. Not everyone can dance while singing live but ENHYPEN managed to do it flawlessly. 
"Dimension: Dilemma" is an amazing album, especially for a band that has been releasing music for less than a year. ENHYPEN are 'monster rookies,' and their music just keeps getting better.