The Return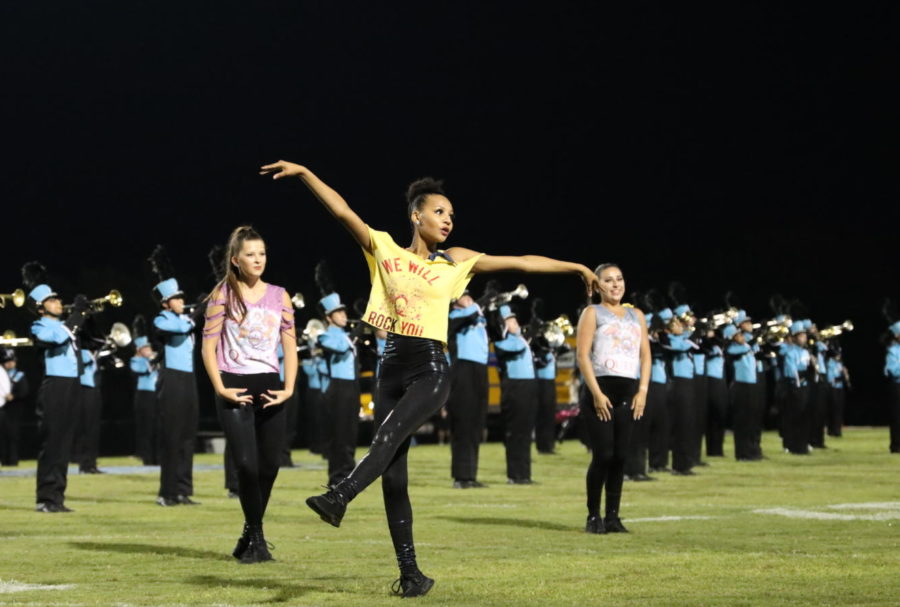 photo by Makenna Blonshine
The band returned to Sam Momary Stadium on Sept. 10 for the varsity football game against Winter Springs. For seniors, this was their first time back on the field since their sophomore year, and many felt back at home.
"It was nice [getting to march again]," Dayeh said. "We didn't get it last year and it's our senior year, so we get to do it again before we leave."
With returning members getting back into their normal routines, many parents also felt relieved as their students stepped back under the spotlight for the halftime performance, unlike last year's remote concerts.
"As a parent, it was hard watching [him] sit in his room with his bandmates on Zoom screens, playing alone," mother of drum major Braden Bast, Lisa Bast said. "These kids just want to perform, and they are back. They sound great, they are having a blast, and I must say more than a few tears were shed by parents when they marched onto that field for the first time in two years."
However compelling their performance may have been, it takes the band all marching season to perfect their routines, so critiques were still seen by band members.
"I think we did well, but there's still a lot to go," trombone section leader Cade Rogers said. "That's kind of natural this early, but I think it's mostly just how consistent we practice as well."
Although some band members may not have performed to their expectations, they still entertained the spectators with their rendition of Queen songs, including "Don't Stop Me Now" and "Somebody to Love." For sophomores who missed out on the opportunity to play at football games last year, they were grateful for the experience and proud of their performance.
"I think the sophomores did really good and the practices after school really paid off," flutist Arielle Medina said. "It was very exciting marching, seeing all my friends in the stands and being a part of the marching band."