Headscarves: bringing back the '50s
Everyone knows the summer feeling, driving windows down on a clear sunny day, music blasting through the speakers as you and your friends make your way to the beach, picking up ice cream on the way. It is almost like the coming-of-age teen movies you say on TV but the harsh reality is, windows down is not as glamorous as they make it in film. With your hair flying all over the place and that cute berry lipgloss you decided to wear, you finally realize why many people cut their hair short for summer. Thankfully, hours of scrolling through TikTok has taught your friends a trick or too and they offer you something you thought only your grandma wore: a silk headscarf.
Popular in the '50s when everyone was driving convertibles, the idea of silk scarves is not new, but like with most of the teenage fashion trends this day, TikTok reigns supreme. The "Please Don't Go" trend to the song by Mike Posner served as a reminder of the beautiful versatility of scarves. 
Scarves when used in the 'Babushka' style as they are in the trend is an option open to everyone. But it is also important to note the cultural and religious histories certain styles of headscarves are tied to. Fashion takes influence from every stretch of the globe, so whenever trends like this come up, distinguishing between what is cultural appropriation and what is not.
In the past, people of color wore head wraps as a sign of oppression and slavery. Often they were worn during slave trade to keep away lice and protect their heads from the harsh sun. However, since the 1970s they have been worn as a symbol of liberation. 
Additionally, Hijabs, a Muslim headscarf that covers the head and neck but leaves an opening for the face, is worn by a variety of religious traditions, so those that do not identify with any of the related religions should avoid mimicking these styles.
The best way to don a scarf as a hair accessory is to do research on the style you are trying to emulate. People can easily wear scarves as bandanas. 
Wearing scarves is not a headwear exclusive piece. Scarves are extremely versatile and come in a plethora of lengths, colors, patterns, and materials. They can be utilized as a top tied around your torso as either a tube top or tank. Using a scarf as a beach bag is also a great way to make the most out of a giant scarf you have lying in the back of your closet. 
Revitalizing trends like silk headscarves is a great thing when done in the right way. From the corsets of the 19th century to the scarves of the '50s, we have a long history of fashion to learn from.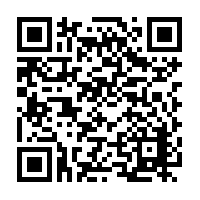 About the Contributor
Chanson Cadet, Staff Reporter
Chanson Cadet is a senior at Hagerty High school and this is her second year on staff. She enjoys sewing and writing the fashion column. Chanson hopes to have another great year in the newspaper.