"OK ORCHESTRA" makes everything ok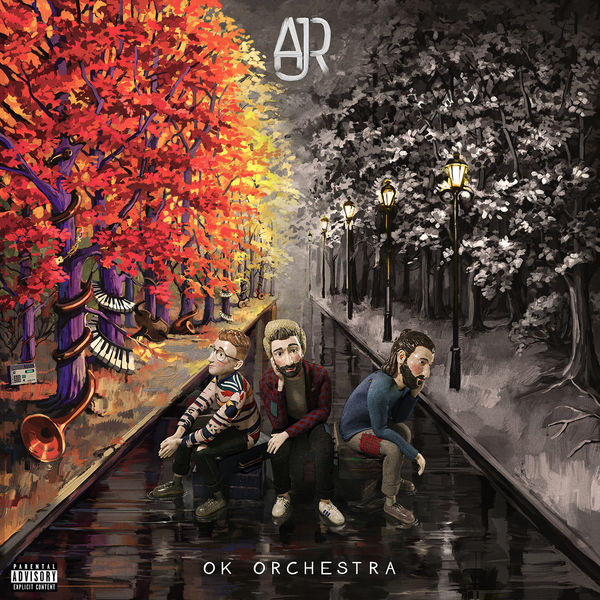 In an economy where therapy is too expensive, teenagers tend to turn to music as a form of stress relief. Indie pop band AJR's expressive album"OK Orchestra"  conveys this perfectly, with unique lyrics that emphasize the uncertainty of this year. 
"Joe," the fifth song in the album, is an indistinct masterpiece that captures the feeling of always searching for validation, something many can relate to. "Ordinaryish People" steals the show with its optimistic message of breaking molds and sharing your authentic self with the world and provides a lot of different and experimental synthetic instrumentals. Possibly the highest point of the album is the hit "Bang!" for its fun backgrounds and instrumentals that are simultaneously very weird and very fun. Drumming along to the beat of its metronome can make even the worst of traffic jams a good time. 
While AJR's albums always cover a variety of topics, the theme of this selection is the loneliness and hopelessness that seems to have sprung up within this past year. "Bummerland" focuses on the boredom and seeming endlessness of quarantines, while "Christmas in June" is about the fear of missing out, and being unsure what to prioritize. 
"OK ORCHESTRA" is not without its faults. The tonal and thematic shifts between each song often feel jarring, and "World's Smallest Violin" feels like it does not belong in this album, even though the song itself is spectacular. Although this does not ruin the album, the lack of flow slightly cheapens it.
Listeners across the world can find some way to relate to at least one song on this album. "OK ORCHESTRA" came at just the right time, as so many people are uncertain what the future holds. If you like any of AJR's past work, or are a fan of electropop, check this album out. 
About the Contributor
Gabriella Herrera, Editor-in-Chief
Jaye Herrera is a senior at Hagerty High School and this is her second year on staff. She enjoys exploring the internet, writing, and reality TV. While on staff, she hopes to learn more about digital design and improve her editorial writing and leadership.