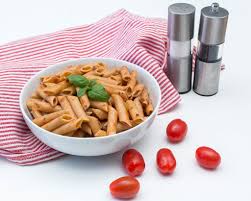 photo by Flickr
Feta Pasta
With basic ingredients and little skill level required, it is no wonder the feta pasta has become the largest food trend since dalgona coffee. It has a dozen different varieties and when I went to get a block of Feta for myself, a Publix employee had to get me one from the back, because everyone was trying it. I thought it was a fun recipe, but never expected it to be as good as it was. 
Feta has always been known to be the controversial cheese used to top salads and soups, but here it becomes a creamy decadent pasta sauce. Mixed with acidic tomatoes and rich olive oil, this dish tastes like something that has been carefully crafted at a 5-star restaurant. It was easy to make and there was enough pasta for three dinners. I would give it a higher rating if I could get the tomatoes to break down like they do in the videos. 
Difficulty: Medium
Rating: 8/10
Is it worth a trip to the grocery: Yes!