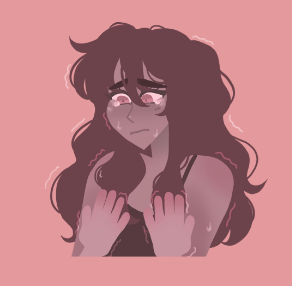 photo by Bethany Barker
Learning to manage anxiety
Anxiety is different for everyone. School is the biggest factor for my anxiety. For me, I am able to recognize the signs when my heart starts racing really fast and everything is more overwhelming than it would usually be. 
I first noticed my anxiety was getting to the point where it was hard to manage when it started interfering with my everyday life. Being in public places like a classroom, the mall, or a movie theater makes my anxiety sky-rocket. 
I can distinguish my anxiety from the normal butterflies in my stomach. Anxiety stops me from being able to be around people in big groups since everything just seems to get super stressful and hard to be a part of.
During the school day, a fear of being called on by the teacher causes me to not be able to focus on anything being taught. I am so worried about being unprepared for the question, nothing else going on has my attention.
When I find myself in big groups of people, my overthinking comes into play. I always think someone is talking bad about me or talking about me behind my back causing me to feel isolated. I prefer to hangout in small groups so I am not as stressed. 
Big groups of people make me feel like what I am saying does not matter to everyone else nor does what I am saying have the same significance as someone else's words. I do not fit in with groups or cliques of people so I stick to a group of people I know really well. My anxiety forces me to make situations I am in awkward and uncomfortable when there is no reason for me to feel that way.
Biting my nails and playing with my hair are coping mechanisms I often catch myself doing when my anxiety starts to get bad. I also handle my stress and anxiety by exercising because it allows me to escape from reality and relax. 
Most of the time I have to accept the fact that things are not in my control. Anxiety is normal so no one should ever feel ashamed or embarrassed by it.