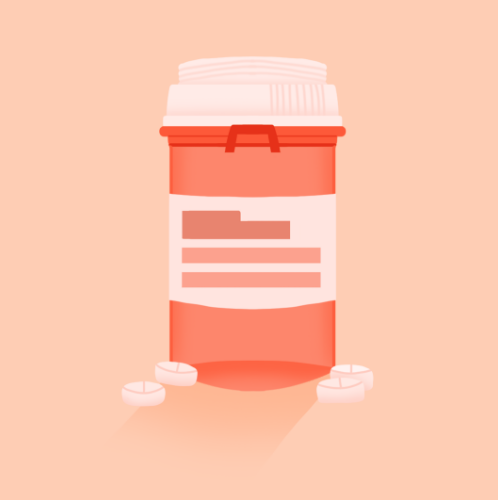 photo by Bethany Barker
One day at a time
I was diagnosed with depression in 2019, and I have been on medication for over a year. I am better now, mentally, but I will not forget the seemingly never ending process of doctor's appointments, coupled with the extreme effect of the medication. It came to be one of the hardest parts of my life.
After working with my therapist for about a year, she decided that I needed extra help because everything she was doing for me was not enough anymore. I went through three different doctors to finally make it to one who diagnosed me with depression and started me on medicine. The doctor's appointments and diagnosis process took about three weeks and because of it, I missed a lot of school.
In the beginning, taking medication for a mental illness made me hate myself. I felt overly dependent on others and helpless. I felt weak because something had to help me get through the day and I could not do it on my own. 
When I went back to the doctor's office after a few months on the medication, they realized it was not working how it should. It made me lose weight, which I liked, but my therapist and parents did not, and it made me really nauseous. I switched medications and I have been on a different medication for about ten months.
 Although I did not like the idea of being on a medicine to help with my depression at first, it has been worth it. I can make it through the day without having an episode, I do not cry every day, and my weekly panic attacks have since stopped.