Sweet and sour wins the race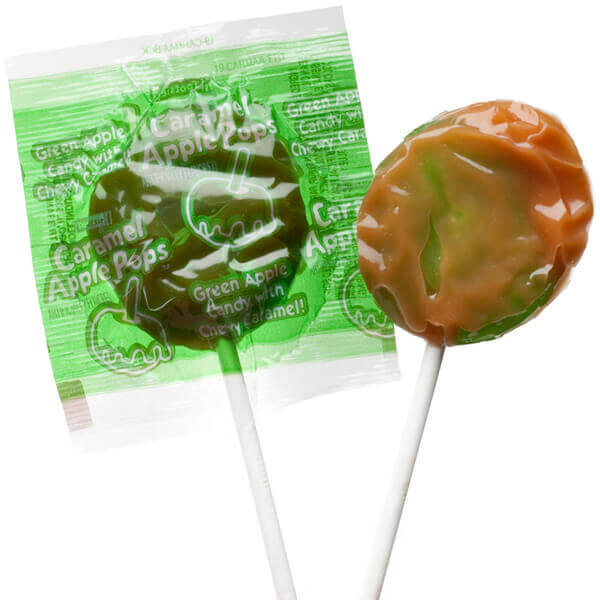 Anywhere you go—the doctor's office, the barber shop, or the bank—there is always a little glass jar full of lollipops, usually off-brand and filled with disgusting flavors. But, when it comes down to choosing the supreme lollipop, there are many worthy contenders. Push Pops, Dum Dums, Blow Pops, and Tootsie Pops are all adequate examples of hard candy on a stick. However, there is an underdog in this competition, a deliciously sweet and tart outsider unlike the rest: the Caramel Apple Pop. 
Originally released in 1995, Caramel Apple Pops are a brand of lollipops manufactured by Tootsie Roll Industries. The lollipops combine a green apple-flavored hard candy covered with a chewy caramel coating, creating the illusion of a caramel apple. There are two additional flavors available seasonally in autumn: Golden Delicious and Red Macintosh.
These lollipops are superior to any and all alternatives due to the phenomenal balance of the sweet and sugary caramel to the sour green apple flavor in the middle. Not only do they hit the spot on any occasion, they keep you coming back for more.
It is true that the caramel is surprisingly tough to chew, but that does not take away from the extraordinary flavor, and a tough exterior is essential to any good lollipop anyway. Caramel Apple Pops are great, but they have so much more potential. Sticking to apple flavors is reasonable, but a strawberry flavor would step Tootsie Roll Industries game up another notch.
The candy world does not give these Caramel Apple Pops the credit they deserve. Life is so much sweeter after eating these delectable lollipops, and it is essential for everyone to try them.
About the Contributor
Sophie Woodburn, Opinions Editor
Sophie Woodburn is a senior at Hagerty High School and this is her second year on staff. She loves opinionated writing. The reason she signed up for Newspaper was to join a community, be more involved at school, and have an outlet for her creativity.