Should I stay or should I go
March 11, 2020
Out of bounds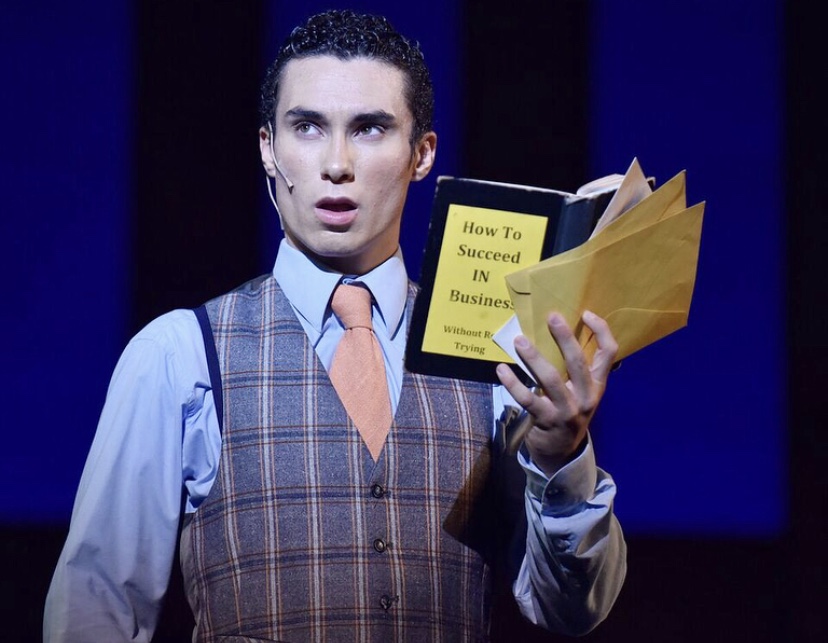 photo by Oklahoma City Theater Department
Between volunteering for honor societies and the long nights spent glued to Khan Academy desperate to bring up an SAT score another 20 points, building a college application has turned into a 12-year experience. Getting in is one thing, but the decision of staying in or out of state can be just as stressful. Staying in state has its perks, such as the Bright Futures scholarship and proximity to family, but many students choose to go out of state for the variety of benefits colleges have to offer.
A Hagerty graduate of 2019, Vangeli Tsompanidis is now a freshman at Oklahoma City University as a Musical Theater Major. His decision to go out of state was motivated by the program that best suited his future.
"For me, getting the best training I possibly could was my priority when choosing a university," Tsompanidis said. "Oklahoma City is one of the top musical theater programs in the country."
Some out-of-state institutions are better suited for unique programs. Other universities within Florida have musical theater programs, but none as well-known as Oklahoma City. When it came time to make the decision, Tsompanidis knew what he wanted to do and has not looked back since. 
"The amount of growth I have undergone as a performer has been a huge benefit for me," Tsompanidis said."It's insane the heights that the professors elevate us toward."
According to the New York Times, in 2016 more than 5,000 students decided to go to out of state schools. Majority of these students traveled to either Alabama or Georgia. Senior Camdyn Meredith plans to be one of them.  
 Meredith will be attending the University of Alabama in hopes to become a child life specialist. Picking a school that best fit her career is something that was also important to Meredith.
"There is a hospital right next to campus that is equipped for internships suited for my degree," Meredith said."That was a big factor in going there."
Choosing a school with a program best suited was important for her, but for Meredith having her family's support meant more.
"My family and friends have been so supportive of me and are allowing me to create my own experiences which is exciting," Meredith said.
Senior Kaitlyn O'Donnell, who will also attend the University of Alabama in the fall, was more concerned about what school she thought was best for her.
"People have pushed me to stay in state, but I feel that Alabama is the best move for me and I think that's most important," O'Donnell said.
O'Donnell had a harder time deciding between out-of-state and in-state institutions. When it came down to the final decision, she chose the school she thought she would succeed in.
"I hope to have the greatest opportunities at Alabama, it is an environment I know I will excel in," O'Donnell said.
Former Hagerty student and freshman at Bowling Green State University, Maddie Woodburn is happy with her decision to go out of state.
"I'm able to discover and learn things completely on my own, and create my own path," Woodburn said.
Going to school out of state requires a student to become more independent as they move farther away from their families. In Woodburn's case, it has forced her to mature faster than other college students had to.
 "I've become a better person, learned more about myself, established a daily routine, met great people and have overall felt happier," Woodburn said. 
Leave a Comment
In-state not in-debt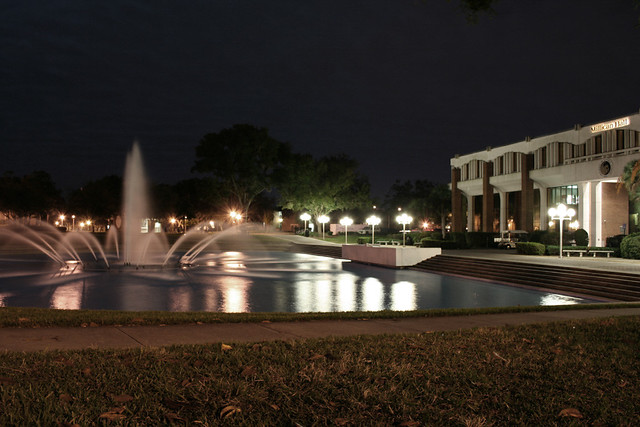 photo by Flikr
After suffering through five years of elementary school, three years of middle school and four years of high school working to make the best grades and scores possible, participating in clubs and getting volunteer hours, the majority of students choose to apply to a four-year university. And despite the 5,300 other colleges and universities in the U.S., students choose to attend one of the 171 colleges located in Florida.
Diedre Meekins is one of those students. After graduating from Hagerty ('19) she is attending the University of Central Florida (UCF). Meekins majors include neuropsychology and minoring in cognitive science, and hopes to ultimately go into neuropsych research and study the brain.
"I chose to go to UCF for a lot of reasons," Meekins said. "It has a really reputable psychology program, it is local so I can live at home and save money, and they offered me a really good scholarship."
Located in the Orlando area, UCF offers a wide range of programs. Students choose UCF due to its close proximity and the opportunity to use the Bright Futures Scholarship. 
The highest level of the Bright Futures Scholarship is the Florida Academic Scholars award that covers $212.71 per credit hour, equivalent to a four-year education. 
Hagerty graduate ('15) Kevin Bunkowske chose to attend an in-state university because of the Bright Futures Scholarships. Bunkowske graduated with his bachelor's degree in Wildlife Ecology and Conservation at the University of Florida (UF) after earning his AA at Seminole State College (SSC). Bunkowske currently works as a biologist and forest re-technician. 
"Bright Futures covered half of my college tuition and by getting other small scholarships paired with being working throughout college I don't have any student loans," Bunkowske said.
The Florida Medallion Scholars (FMS) award does not provide as many benefits as the FAS award but still covers half the cost of tuition. By applying for as many scholarships as possible, students can attend an in-state college without having to deal with student loans for the rest of their lives.
However, students like Senior Caitlin White have more than just financial reasons for staying in state.
White plans to attend UF. She wants to major in Health Sciences to become a pediatrician or be involved in primary care. 
"I have wanted to attend the University of Florida since I was little," White said. "I would be able to stay close to my family and friends, and the school just felt right for me." 
Going to college in a student's home state means that they can stay close to those they grew up with.
"My daily life hasn't changed much because I still have friends that live here and I was able to keep my job," Meekins said. "The only difference is that college is less strict than high school." 
 Attending a Florida college also allows students like Stephen Tomlinson to live at home with their parents rather than staying in a dorm or apartment. Staying in a dorm at a public college costs students about $8887 a year. This price can go up if students choose to stay at an apartment near campus.
Tomlinson is a freshman at SSC and working on getting his bachelor's in Engineering. Although not sure of his career track yet, Tomlinson hopes the college will allow him to find the right path for him.
"If I had moved out of my parent's house, things would change; I'd have to work more hours at my job and worry about my own food," Tomlinson said. "More bills come with living on your own. If I work more hours then I have less time for school and it could start making things difficult."
Living at home allows students to make their college life easier by eliminating the challenge of adjusting to living on their own in a completely new area.
"My parents were a big part of my decision," Bunkowske said. "They were able to support me financially as I worked to pay off the rest of my tuition. Living with them meant I wouldn't have to starve."
Staying in Florida provides social and financial incentives, many Florida schools also have the best options for students desired fields. The three highest ranked colleges in Florida are the University of Florida, Florida State University and the University of South Florida. 
"I've wanted to attend the University of Florida since I was little and after researching other schools, UF was just the best option," White said.
As the school year ends, upperclassmen have already decided or should be looking into what college they want to attend. Staying in Florida for schooling provides students the opportunity to receive in-state tuition pricing, remain near people they are familiar with and live under their parents roof until they are comfortable enough to be independent. 
Leave a Comment