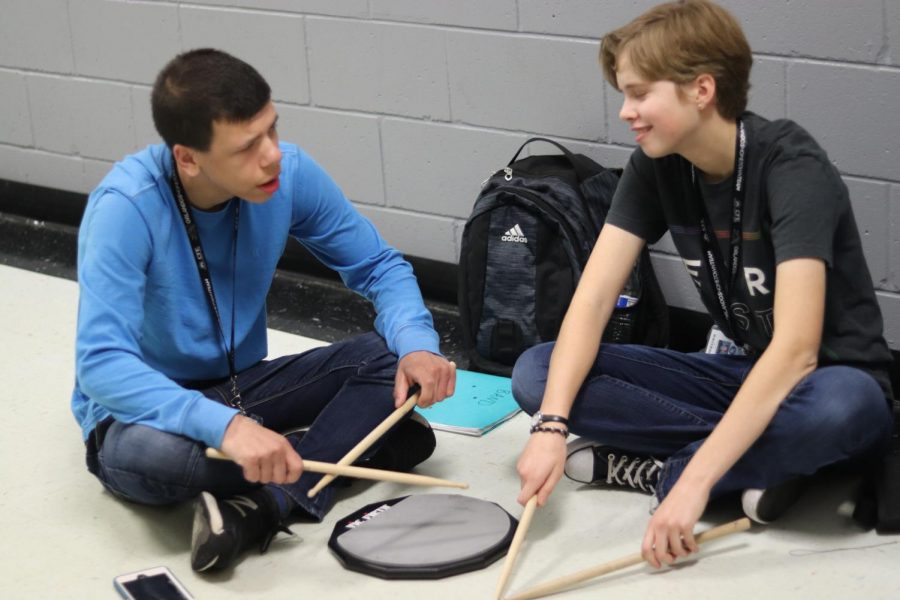 photo by Faith Marino
Peer Inclusion Team
The PIT Crew will be a standard elective credit that will require an application, and is open to juniors and seniors. If accepted, students will have the opportunity to interact and help out peers with disabilities.  
The idea for PIT Crew originated when ESE teacher Heather Ambrosi and her students took a trip to Timber Creek in February of last year and thought it would be a great opportunity to start a PIT crew here. Currently, there are six students in the program, but Ambrosi hopes to expand.
"The students that are helping love doing it," Ambrosi said. "You have to have a special heart to be able to do it, but they are enjoying being able to help somebody."
Ambrosi hopes to at least double the number of kids in PIT crew. Both Jackson Heights and Lawton Chiles have had PIT crew at their schools, so she hopes there will be a large pool of students interested in the program. Students can get an application in Ambrosi's room, 3-113A.
"It has been around for a while, so I hope the kids realize that we have it here and join," Ambrosi said.