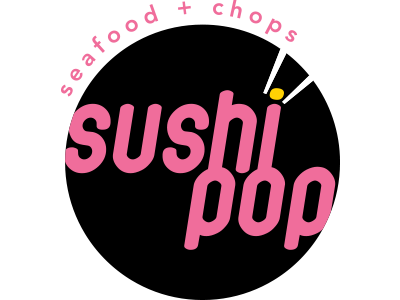 photo by provided by Sushi Pop
Sushi Pop
When you think of a landlocked suburb of Orlando, sushi is the last thing that comes to mind, but Sushi Pop has changed that. The edgy lounge and bar is designed to look the part of a modern Japanese anime, that makes just sitting in the dining room an event. The sushi bar is in full display with expert chefs working diligently behind it. 
The food is amazing. So much so that celebrity chef Emeril Lagasse is a visitor. If you go for anything other than a sushi roll you are a fool. I'm sure their Korean fried chicken wings are great, but going for chicken in a sushi restaurant is like getting a bagel at a French bakery, it is not right.
My favorite roll is the Hot Mess. Filled with smoked salmon, avocado and tempura flakes with honey kabayaki, topped with baked tuna, salmon, yellowtail, spicy mayo, chives and rendered bacon, the ingredients reflect the name. There are so many good flavors it is hard to pick a favorite. Everything meshes in one small bite, and you are instantly in a food coma.
They have new and fun desserts that change often, too. Whether it is ice cream made from liquid nitrogen or a deconstructed peanut butter and jelly sundae, Sushi Pop always keeps you on your toes.