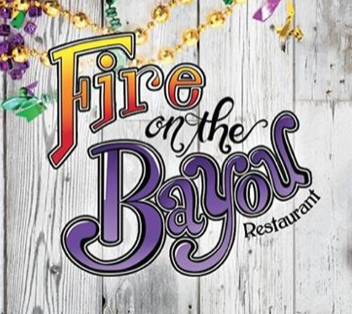 photo by provided by Fire on the Bayou
Fire on the Bayou
At first, Fire on the Bayou sounded like a Western song my grandpa listens to while he reads the newspaper. By the time I figured out it was a restaurant it seemed like the last place I wanted to go, but I am glad I did. Fire on the Bayou is a New Orleans-style Cajun restaurant with a huge menu; po boys, gumbo, jambalaya-you name it, they have it.
 I am partial to the shrimp and grits. A lot of people have their own grit preferences, but I like mine to be so creamy you could mistake it for a really thick soup, and they nailed it. You can get the dish with cajun cream sauce or gravy. The cajun sauce adds a depth of flavor that the gravy does not.
 If you want something on the lighter side, try the wedge. It comes how I like it: covered in so much blue cheese and bacon you can barely taste the lettuce. They also offer over 20 sandwiches and tacos, like the Canal Street BLT, a typical BLT, but with fried green tomatoes and a seasoned mayo. 
They give you beads with every meal and good music that gives you a true New Orleans feel. Most importantly, you can take comfort in knowing they don't play Western music in the background.