FDA–led pressure brings reform for vape industry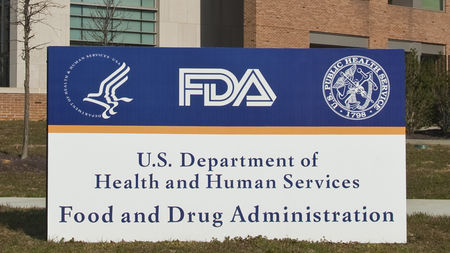 Electronic cigarettes started as a means to help adults who needed to transition from tobacco to a lower level of nicotine, but as its popularity grew, e-cigarettes use has increased throughout teens in middle and in high school. This brought national attention with different groups and government agencies labeling vaping as an epidemic for teens.
Several devices are easily available for teens 18 and up, but the most popular one is the Juul, which was first produced in July 2017. E-cigarettes and vaping started without government regulations, but The Food and Drug Administration has recently started implementing laws.
In a CNN article posted on April 6, researchers found that "1.7 million high school students said they had used e-cigarettes in the previous 30 days."
With this rise in vaping, the FDA sent out more than 1,300 warning letters and a fine to retailers who sold JUULs and other smoking devices to minors illegally. The FDA sent minors on a nationwide sting to buy e-cigarettes illegally to find out how easy it would be.
Along with this, the FDA sent out a warning to JUUL and four other manufacturers of popular electronic cigarettes, giving them 60 days to figure out a plan that will keep these devices out of minor's hands.
On Nov. 12, Juul labs announced that they would suspend sales of most of its flavored e-cigarette pods in retail stores and would discontinue social media promotions
The flavors they plan on banning are mango, fruit, crème, and cucumber, the most popular flavors for teen vapors. Due to this increase, a study was done by Health Line Red reporting that 60 percent of kids believed that the pods used in Juuls did not contain nicotine, and mostly did it because of the different flavors.
The growing concern, after Juul announced that they would ban certain flavors, was about the adults who use Juuls because they need to quit smoking and how the fruity flavors helped them. In response to this concern, Juul said that they will keep flavors such as mint, tobacco and menthol for the devices in retail stores. With the date still not announced, they said they will eventually put the fruity flavors back to stores who invest in an age-verification system.
The company also plans on banning Juuls from convenience stores, such as gas stations, and they will change the age to buy Juuls online to 21, along with making their age verification stronger.
On a Nov. 13, a New York Times article reported that Juul executive, Kevin R. Burns stating that what their goal is to make sure minors don't get it online is by implementing stricter restrictions. They will be adding in a real-time photo requirement and allowing consumers to purchase no more than two devices and 15 pod packages a month and no more than ten devices a year.
Due to these laws not being implemented yet, Juuls and pods, including the fruity flavors, are still sold at local gas stations and convenience stores, such as Wawa, 7-Eleven and Circle K.
The only official law that has been implemented was Amendment 9, which was updated after the 2018 midterm elections. Before, in the state of Florida, there were laws about smoking in public places but no laws about vaping.
Now, according to Ballotpedia, Amendment 9, which also included language to ban offshore drilling, prohibits, "use of vapor-generating electronic devices to current prohibition of tobacco smoking in enclosed indoor workplaces with exceptions; permits more restrictive local ordinances."
FDA is pressuring e-cigarettes companies and giving them a deadline act, but nothing is official yet. Between what JUUL say they are going to do and future bills and laws that are being discussed in Senate, the future of the vape industry is cloudy.
About the Contributor
Jessica Maldonado, Editor-In-Chief
Jessica Maldonado is a senior at Hagerty High School, and this is her third year on staff. As a little kid she always had a passion for writing about anything that came to her mind. Now she enjoys writing feature stories on either controversial topics or just something that is fun and interesting.