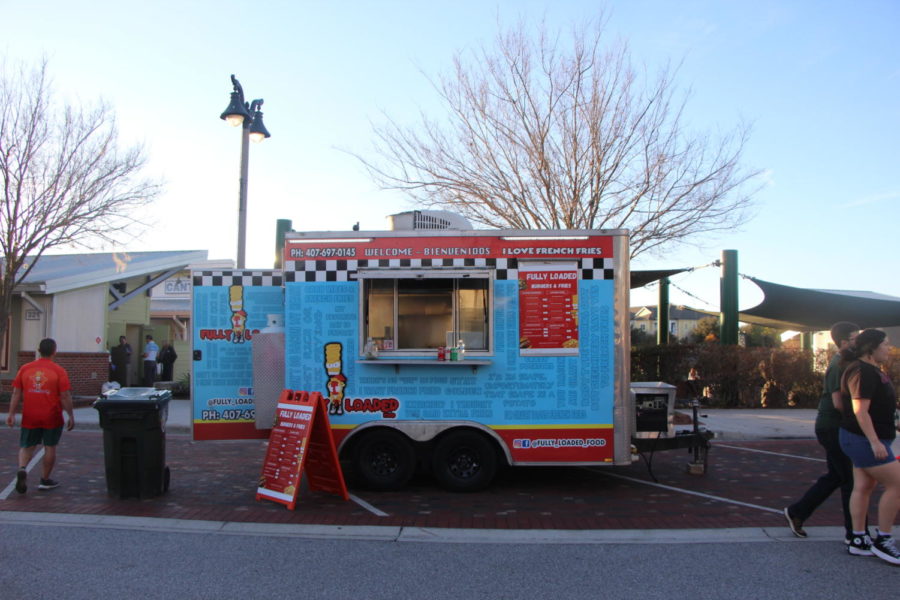 photo by Skyler Glenn
Fully Loaded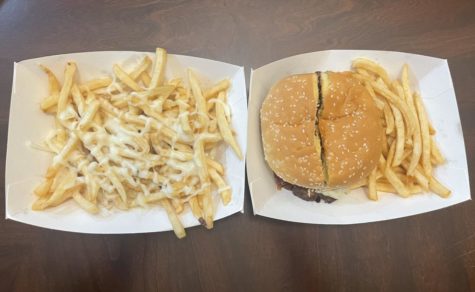 Price: $23 | Average Rating: 4/10
Our second truck of the night was Fully Loaded, which served classic American meals from cheeseburgers to French fries. We decided to try their classic cheeseburger and cheese fries, a fan favorite for most, but a disappointment for us.
Nadia: The cheeseburger was mediocre at best and did not measure up to other vendors' offerings. Our biggest concern was the redness we found inside the patty, which was coupled with soggy tomatoes, lettuce and excessive grease. Greasiness was a problem throughout the whole meal, with the cheese fries leaving stains on our dinner table. The cheese fries also came soggy and were not that cheesy. It looked like they just put shredded cheese on the fries and popped it in the microwave for a minute. They definitely could have been more crisp and the cheese more stringy. This meal was not worth the money, or the 10-minute wait. Overall, I give Fully Loaded a 4/10.
Skyler: It's hard to go wrong with a simple cheeseburger and fries, but Fully Loaded managed to do so. The burger was flavorful, but greasy. I'm usually not bothered by a pink center in meat, but in this burger, it was a little too pink for my comfort. Still, the burger was not nearly as bad as the cheese fries. The container for the fries left a huge grease stain on my table. Who wants to clean the table during dinner? When I picked up my first fry, it broke in half because it was partially stuck to all the other fries. The cheese wasn't soft or flavorful at all—at most, it was a garnish. McDonald's has higher quality food than Fully Loaded, and for much cheaper. I would not recommend this truck to anyone, and I give it a 4/10.