Hiding from the truth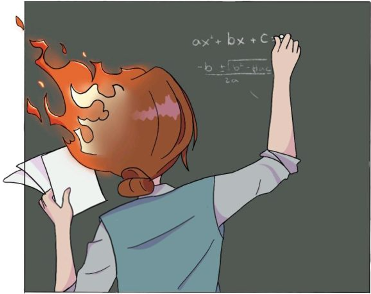 In the 1960s, Fidel Castro 'revolutionized' the Cuban education system, vowing to dramatically raise his country's educational standards. What happened over the next decade was a one-size-fits-all approach to education, and schools had to have government-approved material. 
Whenever education is controlled by political leaders, the result is a one-sided view with limits in new ideas and growth. In the short term, the benefits might look good, but over time, the system is dramatically weakened. Students only learn when they are pushed outside of their comfort zones and exposed to new territories. 
We are heading in the opposite direction, one where the only thing teachers can really "teach" is how to solve for x or annotate an essay. Gov. Ron DeSantis' goal is to increase parent involvement in the classroom and focus on "student success," but at every level of education, from kindergarten to college, the trend looks more and more repressive. 
We cannot grow from past mistakes if we cannot discuss them honestly. 
The clearest examples are in history, where a survey conducted by Education Week found about 32 percent of educators refuse to talk about contentious topics like the Holocaust or slavery, avoiding these topics in fear of getting fired or being sued.
But history is not the only area students are losing out. Science teachers are cutting back on subjects like sex education, life skills and biology, important subjects students need exposure to. In English, teachers cannot cover the same works they used to because of the controversial topics that used to be the standard.
Under DeSantis, lectures, discussions and even research projects covering sensitive topics have to go through additional protocols, and more often than not, they get cut from unit plans.
As a result, students are getting the watered-down version of their curriculum.
Limits on our education do not just happen in the classroom, either. Drama productions and student publications are reevaluating what they can do based on the current political climate. Last year, Lyman' High School's yearbook coverage of a protest against DeSantis' "Parental Rights in Education" bill, known by critics as "Don't Say Gay" bill, prompted the county this year to review every yearbook spread before publication. The county is censoring student expression, worried that parent groups will bring negative attention and consequences to anything happening in the school that they do not agree with. But more than that, they are sheltering students from the diverse world of opinions we live in. Students are going to have a hard time accepting different cultures, religions or sexual orientations if they never are exposed to anything different. But maybe that's the plan. 
The recent statewide bans on curriculum content have shown small groups have too much say in the education the rest of us receive. Parents are obstructing teachers' ability to do their job. Nationwide, book bans have gained popularity, taking controversial titles out of school libraries. In counties across Florida, teachers had to get rid of their classroom library or have all of their books checked to show they do not have any illegal books. In Seminole County, book fairs were put on hold to start the year, something every elementary school child looks forward to. 
As much as they may want to, parents cannot shield their children from sensitive topics forever. Even if that is their plan, shield them at home, not in the classroom. 
Hiding students from reality does not sufficiently prepare them for the real world. When they inevitably leave their bubble the education system has put them in, they will encounter uncomfortable situations that they are not prepared to deal with. Teachers need to have freedom to teach tough subjects. You would not tell your lawyer how to defend your case, or tell your doctor what surgical cut to make. If we want Seminole County to continue to be a leader in the state, then teachers should have the ability to do their job.
Because of the growing idea that teachers are the enemy, schools are losing quality teachers in record numbers. It is no longer about getting people the best education; it is about giving safe discussions that will not hurt people's feelings. Students should be exposed to uncomfortable topics so they can grow as a person, taught by teachers who have the freedom to teach how they want.