Nostalgia Meets PVP In 'Multiversus'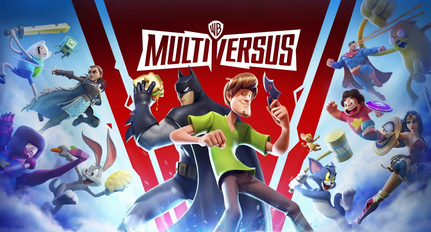 Imagine all of your favorite characters from your childhood cartoons in one place, fighting side-by-side. In a newly released platform fighting PC game titled "Multiversus", players get to engage in active combat as their favorite cartoon characters. 
Despite being very young and still in early beta, Multiversus provides engaging, stimulating gameplay. As newly joined players, users can navigate to the tutorials page on the homescreen and learn not only about controls, but different combos and moves to fight with. This allows anyone who isn't familiar with platform fighting games, such as "Super Smash Bros Ultimate", to still be able to play the game. The controls are also fairly simple, or as some would say, "noob friendly". 
Immediately as the game is launched, the soundtrack playing sounds like something of a fairytale. It already almost gives the user that sense of great heroism and adventure suited to the game.
Multiversus has an amazing selection of playable characters to choose from. Character selection includes Shaggy, Batman, Tom & Jerry, Bugs Bunny, Wonder Woman, and many more. Each character has their own unique fighting style and skills that fit very well with their personalities. The game also has a multiplayer mode, where users may invite friends to play with them or against them.
The animation aspect of the game also proves to be of high quality. It's seamless, smooth, and pleasing to the eye. The entire game itself besides the gameplay is also very new user friendly. The user interface and main menu is simple, clear, and easy to navigate. It's easy to find anything in this organized space.
Nonetheless, as development and updates continue, Multiversus may become one of the new biggest PC games and the most anticipated game of the year for gamers.