New school app to award prizes, build spirit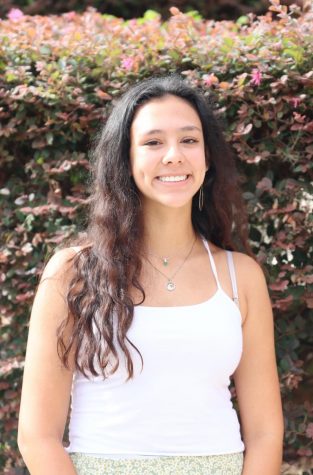 More stories from Alexis Madlang
Chanting and cheering moving through the crowd as the play builds, setting up a goal. The moment the ball hits the net, a sea of purple rumbles in the stadium. Purple smoke floats through the air, while flags and banners whip around and the bang of drums fight to be heard over the roaring crowd. This is a normal celebration after a goal by the Orlando City and Pride soccer teams, and Robert Frasca and the school administration want to bring Hagerty's spirit to the same level.
Since he was hired last year, Frasca has noticed and gotten many comments from teachers and students about school spirit. Increased spirit would lead to more pride for the school and make games, pep-rallies and events more enjoyable for everyone. 
In response, the school is introducing a new app where students can earn points by going to different events to receive rewards like yearbooks, future parking, tickets to homecoming or prom, t-shirts, "I want some student input once we get it rolling," said Frasca, "to see what prizes or awards they are interested in." 
The app will be available to staff, students and the community all year long for all home events. However, students using the app will not be able to check-in if they are an athlete at the game. 
Students will go to 'https://getspirit.app/hhs' for access to the registration process to link to the app. They will be taken to the Google Android or Apple Store to download the app. While registering, the code 'HUSKY' will connect to Hagerty's platform. 
In the next step when choosing a 'team', select the appropriate class or title at Hagerty to support 'teammates' in a competition against other teams. There are also individual rankings of who has the most points. 
There is also a calendar with all the home events students can attend for points. 
The staff not only wants to see more school spirit, but attendance and excitement regarding the arts and academics.
The spirit app is not the only way spirit is increasing. In the move toward building school spirit, the school is making adjustments to get people more excited. This year at freshman orientation, new students participated in a mock pep-rally to get them acclimated, and give them a boost of confidence. Other things have included making lunches and pep-rallies more fun with music, dancing and cheers.
Frasca knows we are academically thriving and wants to focus on pride. "That spirit, that climate, that culture – just trying to make sure everybody's proud, proud to be here," Frasca said.
[/infographic]